&nbsp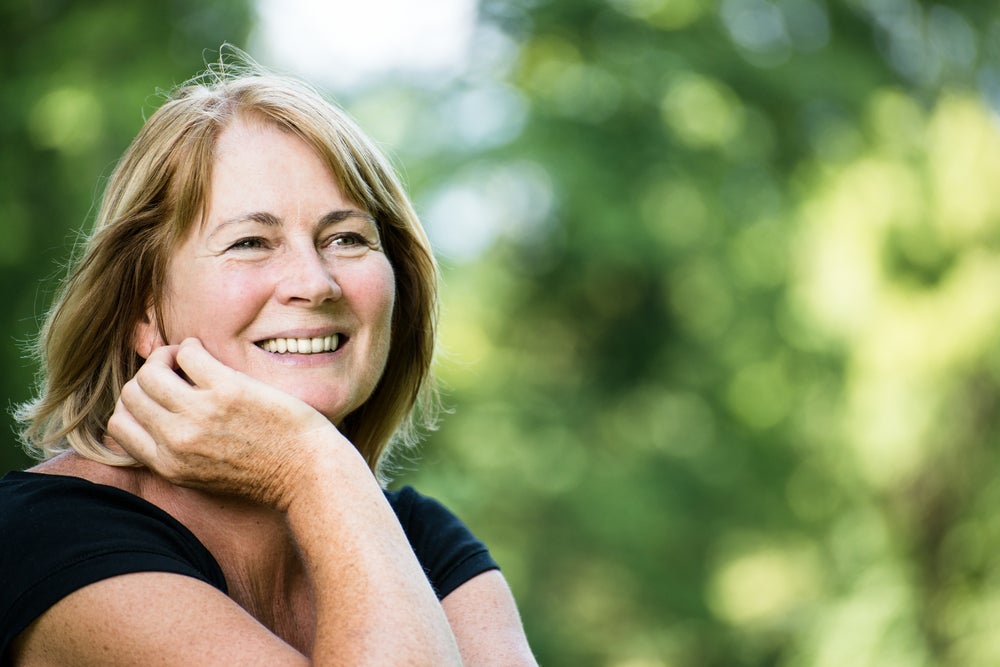 Jody's daVinci Robotic Hysterectomy
Type of Hysterectomy: DaVinci/Complete
Age at surgery: 45
Location: Decatur, GA
I was diagnosed with hormone receptive breast cancer on April 10, 2015, but had suffered literally over 20 years with pelvic and back pain as well as dysmennorhea. I had developed horrible pelvic and back pain and leg pain on my left side that was unbearable. I didn't think twice about keeping anything when considering a hysterectomy as a step toward fighting breast cancer. I didn't get a 2nd or 3rd opinion. I had done my research thoroughly online and new this was the right step for me and my surgeon was well respected and the one who taught others about using the Davincci robot. He was the perfect candidate.
I was under general anesthesia and the thought of going home the same day was ridiculous since I'd just had 2 surgeries for breast cancer both in June and July. I stayed only overnight at DeKalb Medical Center and had a fantastic surgical unit experience with the exception to having the bed dropped too fast by a couple of techs (they had wanted to weigh me). I was well fed and they checked on me constantly. I was told I had to walk and really felt pretty good. I got up and started crying halfway down the hall. The nurse thought it was because I was hurting. It wasn't that; I had finally experienced no pain walking for the first time in well over 20 years. Come to find out, my bladder had been attached to the top of my uterus due to healing improperly from my last C-section (my daughter JUST turned 21). They accidentally put a hole in my bladder that had to be fixed and my bladder cut away from my uterus to remove it. All was done vaginally.
The first two weeks were horrible for constipation in particular.I was able to text my surgeon the entire 2 weeks I was having difficulties. It helped having that kind of support when not feeling well. It was partially due to the medication I was on for pain as I was still having pain from breast cancer surgery as well. I healed on the outside easily, but felt like the inside wasn't quite up to par. I could walk, but the abdominal discomfort wouldn't go away. I was told I could go back to regular activities and walked around my husband's company picnic the 23rd of September. I ended up in the ACU (acute cardiac unit) that day for an overnight stay. The pain in my leg after going off the pain medicine came back full force and the burning in the pelvis and behind and part of the leg was horrible, so I had to be put on gabapentin for permanent nerve damage. I had numbness in my right side of my abdomen, but it was from surgery. However, I am still numb all these month later. I saw my doctor December 1, 2015. It was a quick in and out even though I was experiencing dyspareunia (painful sex) and he suggested KY Jelly. That was it. He said I was healed.
Due to being on Femara for breast cancer, my experience may be different. I went through the hot flashes, vaginal dryness, tiredness, etc but the Femara magnified and made everything worse in relation to going through menopause. I currently have an appointment scheduled with a pelvic floor specialist for some issues. Having sex is extremely painful (if not impossible) and it feels like something is in the way. KY Jelly doesn't help. It's gotten worse the more attempts we make as it seems the longer I go without sex, the worse it is trying to attempt it. It's frustrating, but my husband and I have been together almost 30 years and his support has been imperative to my recovery overall. I do not regret having a hysterectomy as some of the pain that I once had is nowhere near like it was. However, the intimacy issues are so much worse. I am torn because on one hand, some of the pain is gone and I'm given a better chance at prolonging my life. On the other hand, there are other issues going on and I feel like I've been robbed of the intimacy I deserve at this time of my life.
Whatever you do, accept your life may change and not necessarily for the better. Weigh the pros and cons and be mentally prepared above all else. Realize, though, if you are facing pain month after month, get it done. I would NOT give it a second thought. It is worth it even with the hot flashes that eventually ease up over time. Make sure the surgeon you choose is well versed in the DaVinci surgery if that is available. The healing and recovery time are much quicker (I had 2 abdominal C-sections, so have something to compare it to). You are on your feet and mobile much faster with less pain. If having a complete hysterectomy, ask questions about what is normal and what isn't after the fact and who you would need to see if something doesn't seem quite right. Be proactive if you find yourself in my position after a hysterectomy. Make sure especially to educate your partner in what you are going through and make them realize your sex life will temporarily be on hold to heal completely. Love yourself no matter what happens because we as women are not defined by our breasts or our reproductive parts.