&nbsp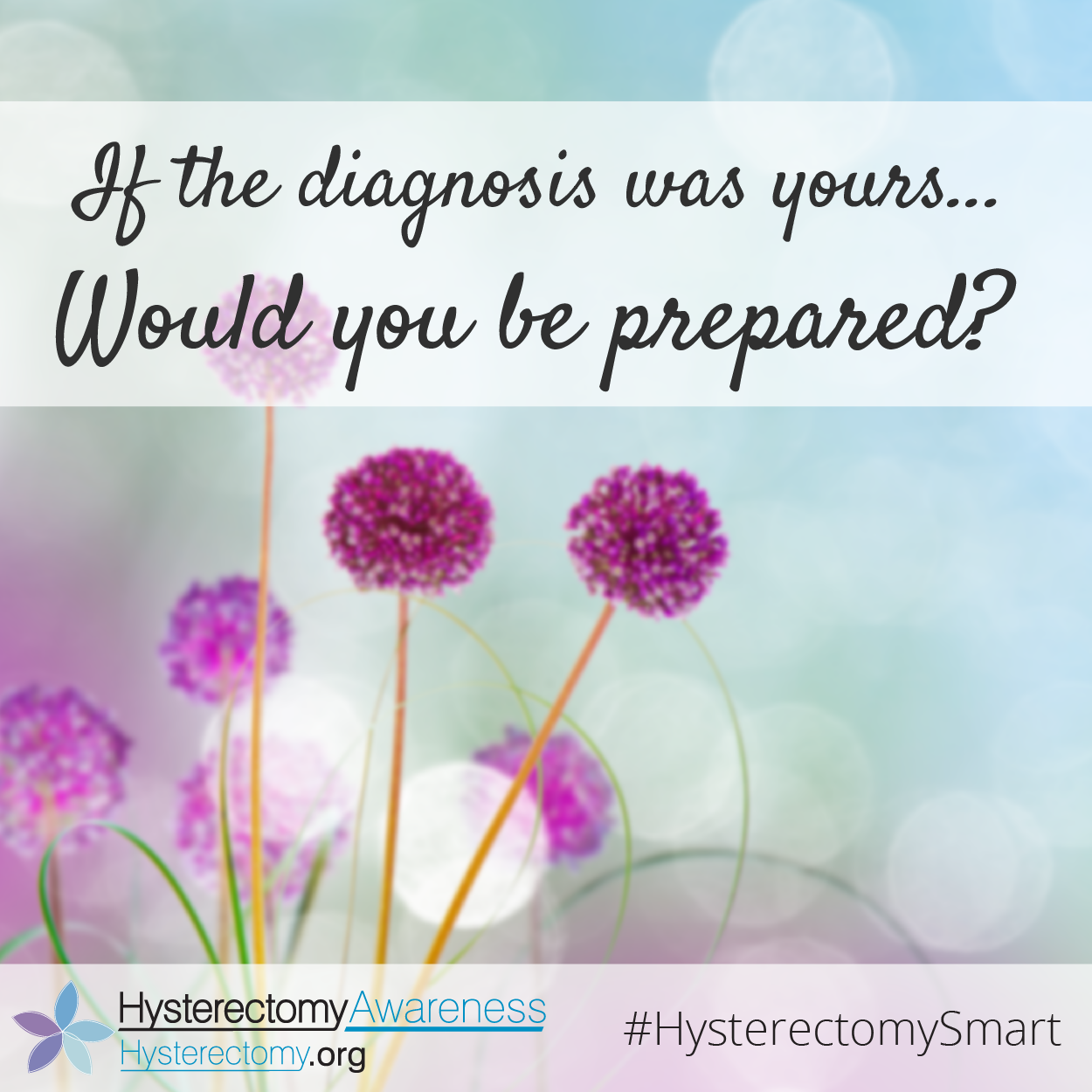 Hysterectomy.org announces second Hysterectomy Awareness Month in May 2016
Hysterectomy.org announces second Hysterectomy Awareness Month in May 2016 to connect more women to doctors and each other and to understand treatment options and alternatives
DALLAS, May 1, 2016  — Hysterectomy.org, created by three trusted women's health advocates, is kicking off another Hysterectomy Awareness Month with dozens of personal stories from women who have sought treatment for their gyn health conditions and interactive content including quizzes, shareable graphics and video.
Founder Kathy Kelley says they want to help women get "hysterectomy smart" and understand the options and alternatives connected to this common surgical procedure that affects 1 in 3 American women by age 60**.
In a 2015 poll, nearly half of Americans are incorrect or don't know what happens during hysterectomy, the surgical procedure that removes a woman's uterus.
"Many women feel embarrassed to talk with their friends or their doctors about their gynecologic health," says Kathy Kelley, who led the creation of Hysterectomy.org with Pass the Pearls and Hysterectomy Association UK. "Because treatment choices and alternatives continue to improve, we want women to feel empowered to ask questions and make confident decisions for better health outcomes."
Women may choose hysterectomy or alternatives for a range of conditions including fibroids, endometriosis and cancers. Other women may consider hysterectomy, oophorectomy and/or mastectomy because of a family history of gynecologic cancers or after testing positive for BRCA 1 or BRCA 2 genes.
Highlights of May's events in 2016 include a new "I am HysterectomySmart" video created specifically for Hysterectomy Awareness month.
About Hysterectomy Awareness Month
May 2016 is Hysterectomy Awareness Month, a patient-education program hosted by Hysterectomy.org and co-presented with trusted women's health organizations including HysterSisters, Pass the Pearls and Hysterectomy-Association UK. The Hysterectomy Awareness Month program will combine online and offline educational opportunities to increase women's knowledge of this common procedure. Its goals are to increase the frequency of second opinions and increase women's familiarity with alternative treatments and minimally invasive options for GYN diagnoses including fibroids, endometriosis, excessive bleeding and pelvic pain.
*Survey Methodology
This survey was conducted online within the United States by Harris Poll on behalf of Hysterectomy.org from February 11-13, 2015 among 2,026 adults ages 18 and older. This online survey is not based on a probability sample and therefore no estimate of theoretical sampling error can be calculated.
**ACOG 2011 Women's Health Stats and Facts, http://www.acog.org/~/media/NewsRoom/MediaKit.pdf
SOURCE Hysterectomy.org