&nbsp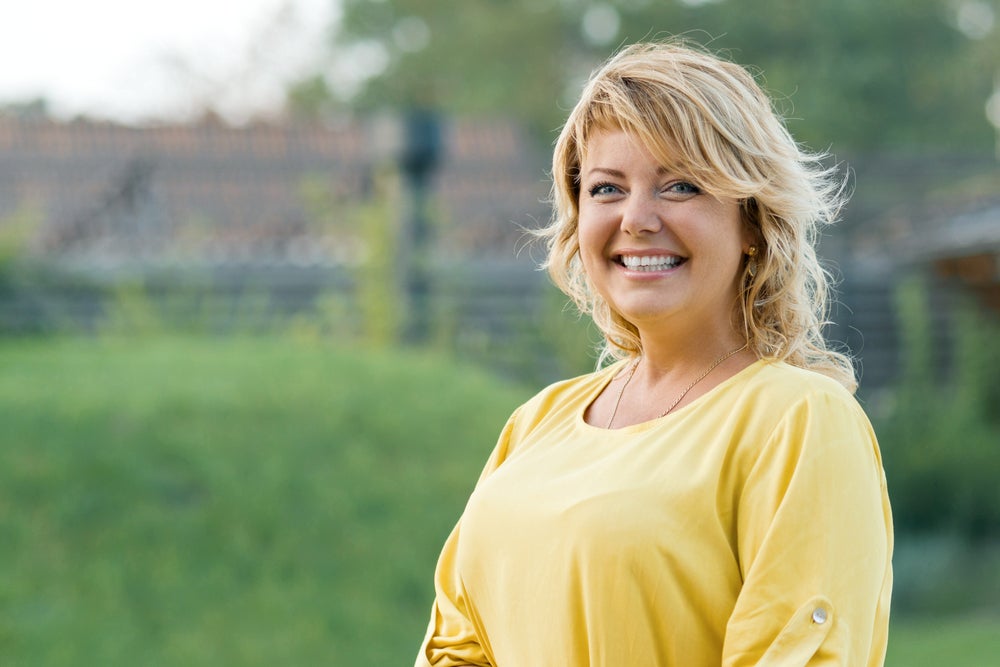 Erin's Laparoscopic Hysterectomy
Laparoscopic Hysterectomy
Age at Surgery 51
Location: Canada
My periods seem to have always been an issue and they have always been heavy.
After being on the pill, IUD and having had an ablation with cyst removal, I continued to bleed heavily. The ablation appeared to have worked but within 2 years my periods began lasting 4 weeks and I became anemic.
My obgyn suspected adenomyosis and decided to do biopsy earlier this year. The results showed pre-cancerous cells and she said a hysterectomy + oophorectomy including cervix removal was the way to proceed.
Because this is happening at the height of the covid-19 pandemic, shopping around for a second opinion while having precancerous cell, scared me and I went along with it.
I have never had an abnormal pap and in hindsight, I should have requested a second opinion although the biopsy results wouldn't have changed.
Having surgery during covid-19 was the worst experience ever. Just being alone at the hospital without family to help through it made it unbearable and beyond scary.
Surgery lasted 3.5 hours under general anesthesia. Of course knowing this ahead of time made me even anxious. Once the ordeal was over, in the recovery room, they made sure I could urinate before leaving the hospital. As soon as I did, they dropped my bag on the bed and was told o could get dressed (alone) and was wheeled outside where my ride awaited. Because they were able to do the surgery laproscopic, they didn't keep me overnight. However, after a mayor surgery like this, we should all be kept overnight. For one, I was not even given any discharge information or written post op care instructions even though I requested this in re-o and post op in recovery.
This is week 8 post op and have not return to work. I'll hopefully return to work at week 12 and urge everyone to take ample time off to adjust to your new body.
My recovery wasn't horrible. Lots of pain the first week and bleeding on and off for 7 weeks which apparently is "normal" according to my doctor. I walked a lot to ease the surgery gas and move my bowels.
I have been experiencing more anxiety than before, insomnia, hot flushes and constipation since week 3 post op to now. I have been trying to adjust but has been difficult. These were my biggest worries and concerns – having worse anxiety and I am.
Also worried about my sudden lack of libido, weight gain and other associated hysterectomy risks like dementia, osteoporosis and cardiovascular disease.
Everyone says, "discuss it with your doctor" and I did but they truly don't have time to deal with these issues. At least mine didn't. It's as if these issues are part and parcel of being a women and we have to basically suffer deal with them. They are also quick to offer antidepressants as if to shut you up. This is the most common procedure and yet very little support is out there for us. This is why I was so very grateful for this site!
In all honesty, I feel like I traded anemia and bleeding for a month for a host of other symptoms and got the short end of the stick! So far I am not happy at all!!
I'm so very thankful I don't have cancer. My pathology results just showed adenomyosis but can't help feeling like all my organs were taken out for nothing when my uterus alone would have suffice. What's done is now down and I need to try and regroup and move on with what I am left with and not to dwell on. I think if I am able to get my symptoms under control – stop the hot flushes, control the weight gain, cure my insomnia and constipation, keep dementia and cardiovascular disease at bay, I'll be okay.
Get a second opinion if you can. In hindsight, I would have. I just don't think that it would have changed the precancerous results I got.
If you can shop around, find a doctor that can empathize with you and can spend time answering questions. I always felt rushed and wasn't given anything to read pre or post op to help me. My hysterectomy didn't even feel like a choice and I wasn't given proper time to think about it. I'm not sure if it's because of covid-19 or if this was the normal practice for this doctor and the hospital. I stupidly followed.
If you can, wait until covid-19 is over, wait. It's wonderful to wake up in the recovery room and see familiar faces as opposed to a total stranger trying to rush you of of the hospital when you can barely get dressed!
VH-studio/Shutterstock.com