&nbsp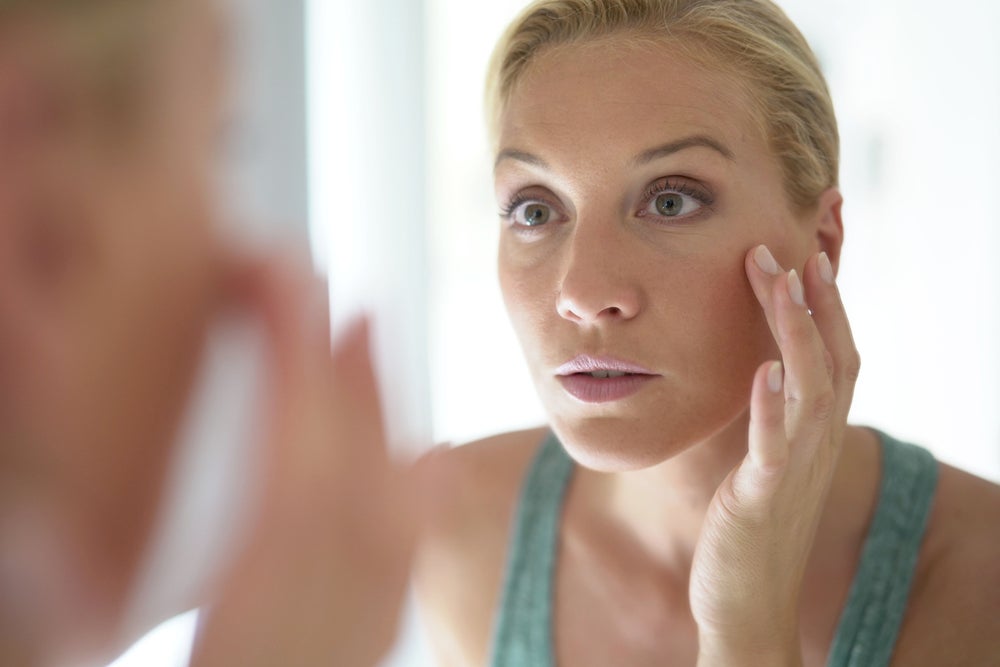 Does Menopause Speed Up Aging?
It's ironic. As a child, you probably couldn't wait to be all grown up and may have spent countless hours wishing you could click your heels together and suddenly be an adult. But now that you're all grown up, it's likely another story. You'd probably love to slow the aging process and turn back the hands of time.
And now that menopause has arrived, that wish may be even stronger. You may be noticing more wrinkles and signs that you're aging faster than ever. But is that really happening or is it all a coincidence?
Menopause and Aging
Unfortunately, your mirror is probably not deceiving you. There may be some extra wrinkles thanks to menopause and aging. And although it's not by much, menopause may accelerate the aging process, more so if you enter surgical menopause several years younger than you would have reached natural menopause.
The Concern
Besides the symptoms of both affecting your looks and self-esteem, menopause and accelerated aging can put you at risk for several health conditions. And again, the risks are higher for those who enter menopause at a younger age as they can face more significant health risks from both.
The Solution
Hormone replacement therapy (HRT) could be one solution. HRT could counteract or even reverse the accelerated aging process. It can also alleviate symptoms of menopause and can reduce menopause related health risks.
If HRT is not right for you, your doctor may be able to help you with some alternatives. You may need to individually address each symptom and health risk, or decide which symptoms are the most severe or could lead to the most significant health concerns. For example, an underlying issue of menopause related sleep issues could increase your risk for several menopause symptoms and both menopause and age-related health risks.
Talk to your doctor about your symptoms and concerns. She can help assess them so you can take proactive steps to keep aging in check during menopause.
This content was written by staff of HysterSisters.com by non-medical professionals based on discussions, resources and input from other patients for the purpose of patient-to-patient support. Reprinted with permission: Does Menopause Speed Up Aging?
goodluz/Shutterstock.com