&nbsp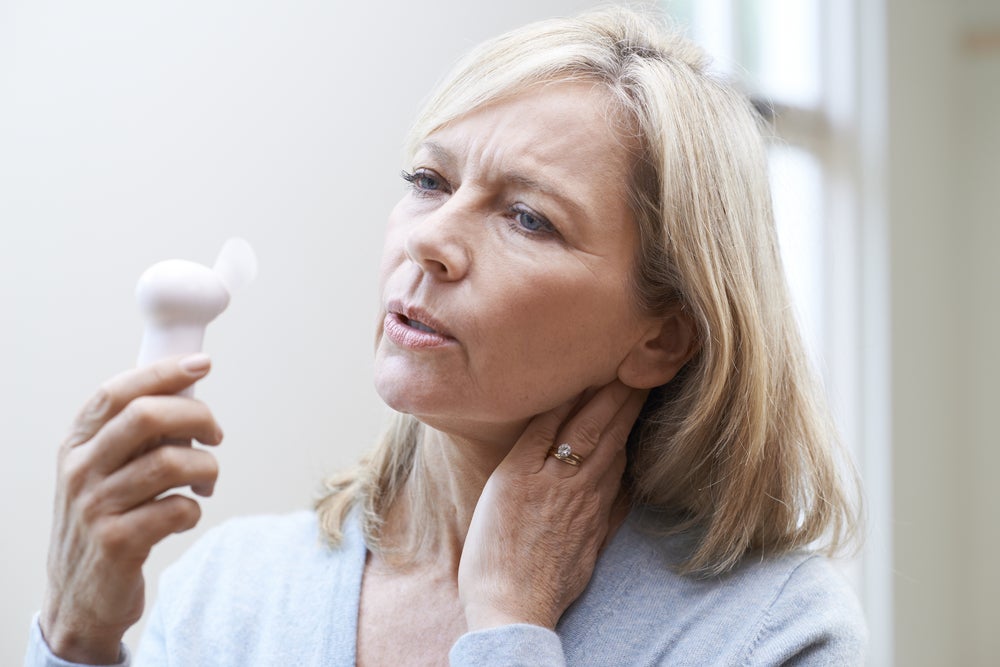 Keep Cool: Decreasing Hot Flashes
After searching the world over for the coolest place on earth, you may have already placed a call to your travel agent and started packing. You're afraid you're going to melt into a puddle on the floor from your hot flashes, so moving to the South Pole and living with penguins may be looking very tempting.
Before you take such a drastic step and move half way around the world, you might want to find some tips you can try at home. The trick is to cool off before you're hot and having hot flashes. And to get you started, here are four tips you can try to help stay cool during menopause.
Clean Out the Kitchen
There are a number of foods and beverages that can trigger hot flashes, so it's time to clean out the fridge and go through your cabinets. Some drinks to avoid are alcohol, caffeine, and coffee. Peppers and spices that add heat to your food should go, along with chocolate, foods high in sugar, and high carb snacks. Replenish your cabinets and refrigerator with bottled water, fruits, veggies, wholegrains, soy, and foods high in plant estrogens.
Stock Your Freezer
Keep your freezer stocked during menopause. Ice packs and cold towels can help you cool off quickly, especially when placed on the back of your neck. In a pinch, you can also grab a bag of frozen peas, corn, or carrots to use as an ice pack. Even if you have an ice maker, keeping some ice trays in your freezer can ensure you always have ice when you need it. During a hot flash, ice cubes can be put into a drink, held directly against your skin, dropped in your bra, or placed into a plastic bag to make an instant ice pack.
Go Through Your Closet
Go through your closet and make sure your clothes are hot flash friendly. Skip wools, thick layers, and constricting pieces. Instead, choose clothes that you can easily layer, such as sleeveless tops with jackets or cardigans. You'll also want materials that breathe and absorb moisture in colors and designs that may be better at disguising wet spots from sweat and keep you cool even when you're hot.
Control the Temperature
Don't wait until you're hot and dealing with hot flashes to try to cool things down. Keep things cool all year 'round by turning down the thermostat, keeping fans blowing, cracking windows at night, shutting the blinds during the day, using the exhaust fan when cooking, and a number of other cooling tricks. It's also a good idea to skip hot showers, hot tubs, and saunas which can overheat you and the area around you. A bonus trick is take some of that ice from your freezer and position fans to blow over it – that'll add some extra chill to the air to help keep hot flashes at bay.
This content was written by staff of HysterSisters.com by non-medical professionals based on discussions, resources and input from other patients for the purpose of patient-to-patient support.  Reprinted with permission: Keep Cool: Decreasing Hot Flashes