&nbsp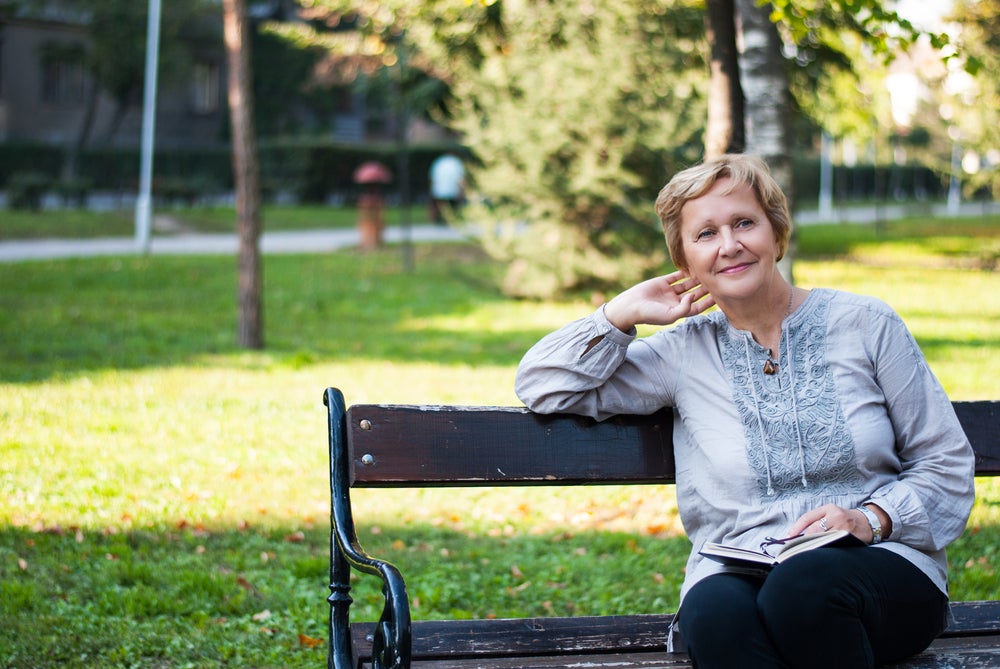 Cynthia's Abdominal Hysterectomy
Abdominal Hysterectomy
Age at Surgery 53
Location: Boston, MA
I was diagnosed with severe hyperplasia, multiple fibroids, and cysted ovaries. After several months of tests, we (team of doctors and me) made the decision to do a TAH/BSO. I had never had children, so the laparascopic approach was not allowed. We prepped for an abdominal and since I had some months to get ready, I tried to strengthen those muscles the best I could through exercise.
The decision process was pretty thorough. It began with an interior ultrasound, which found the fibroids. The bleeding was an issue, and the gynecologist suspected endo. So, they did a D&C and found evidence of possible lesions related to cancer. At the same time, my ovaries were causing a great deal of pain. After two more heavy, heavy periods, my results were sent to a second board for consideration of removal. The recommendation was to take it all and do a series of thin sections to search for possible cancers. I had approximately six weeks to get ready after the decision was made (the wait was due partly to my own business travel and also the hospital schedule).
I entered the hospital (Massachusetts General) on September 9, 2006 and was immediately prepped for surgery. Prior to this, a relative had recommended that I join Hystersisters online forum to get some more information about the hospital experience. I joined in mid-summer and immediately came across very useful advice, which I took, for prepping and the hospital stay. I brought along little comfort items (music player, phone, headphones, ear plugs (hospitals are incredibly noisy!), and so on.
The surgery went relatively uneventfully, although it took a bit longer than they expected. They did a "smiley face" incision across my abdomen, just below the hairline. I had a team of a senior surgeon, a resident, and excellent nurses.
While I was on the table, they did some immediate thin sections; once I was okayed to close up, they did and I was sent to recovery. I was in recovery a bit longer than expected, but eventually was taken to a double room where I pretty much slept the next two days between walking and trying to restart my lower GI and bowels. I was in the hospital for three days. Sent home and immediately was readmitted for post-op pneumonia after I developed chest pain and difficulty breathing. Was in for three days and then went home to begin recovery.
The recovery was slow but without major incidents. We outfitted our bedroom with a small cooler with juices, yogurts, other foods I could eat. I didn't go downstairs for several days after I came home from the second hospitalization.
I was out walking almost immediately, although not very far. I think the first day I was able to go outside I walked maybe 20 yards. But it felt good to do it!
I had business appointments and meetings that I had scheduled beginning 8 weeks post-op, and so that guided my activities. Not to say that I pushed it, but I tried to do as much as I could after the first two weeks to get my mobility back and be ready for travel. I was released for travel after 7 weeks and resumed life at a bit slower pace.
I was concerned about weight gain, but that didn't happen; and they were very careful about prescribing painkillers. Turned out I really didn't need much after the first several days. It was three months before I could resume any kind of exercise, and that was very very light, in addition to walking.
My health has been good and aside from some weight gain, I think life has improved without having to worry about whether I had cancer, or have pain from fibroids, etc. If am pleased I got it done and we caught those lesions early. At least one of the tumor board recommendations cited the possibility of them developing into fullblown uterine cancer if left undetected. My health was pretty good before the hysterectomy, which likely contributed to the relatively smooth recovery.
To anyone who has been recommended to have a hysterectomy, I would say, join Hystersisters.com and read everybody's story about what the experience is like. Your own situation will be yours, of course, but there are general conditions everyone faces.
Get as much info from your doctor(s) as possible; insist on it, don't let them wave you off with "it'll be fine". You WANT TO KNOW the exact procedure, the operating room procedures, any possible side effects, and so on. The more you know, the better you will be equipped to face the inevitable discomfort and feelings you'll have.
Also, engage your partner. The more he or she is informed, the better it will be. A supportive partner is incredibly important! Mine was amazingly supportive, looked up a LOT of material, and had as many questions for the docs as I did. It really helped a lot.