&nbsp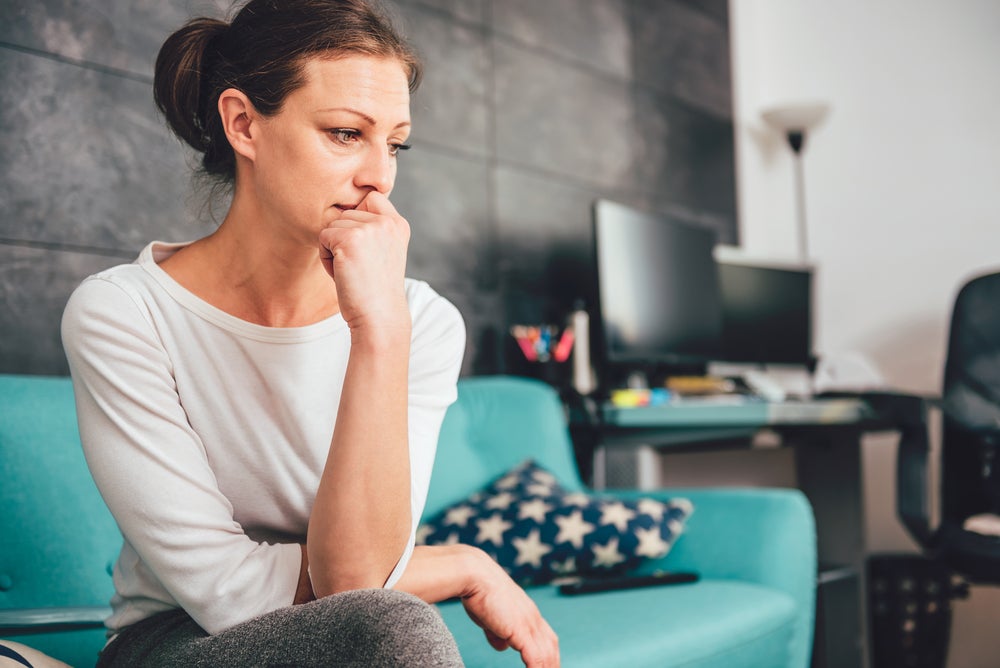 Do This – Not That: Dealing with Feelings of Loss After Hysterectomy
There's more to a hysterectomy than the physical aspect. Yes, the surgery and recovery can leave you in physical pain, but there's also psychological ramifications that may leave your heart aching.
Your uterus is tied to your womanhood and you need it to be able to conceive. So it's not uncommon to feel a sense of loss following its removal.
There's potential for even more pain if you also have both of your ovaries removed along with your hysterectomy. The resulting surgical menopause can bring with it menopause symptoms including anxiety and depression.
While it's not easy to overcome your negative and painful feelings, you're not alone in your feelings of loss. Your HysterSisters have felt your pain, too, and they have some suggestions that might help.
DO THIS:
Talk to others who've had a hysterectomy.
Ask your doctor about hormone replacement therapy (HRT).
Consider medications to treat depression or anxiety.
Join a local hysterectomy support group.
Attend a support group at a church or community center.
Volunteer at a local pet shelter.
Join a yoga or exercise class.
Join a bird-watching group.
Adopt a pet from a local rescue.
Join a gym.
Seek professional therapy.
Hang out with friends.
Reach out and help others.
Connect with those in your community who might help share the burdens of your journey.
Join a community-building project.
Find activities that will let you meet other women so you can share your experiences.
Focus on healing.
Take it one day at a time.
Give yourself time to grieve.
NOT THAT:
Don't lose hope for happier days.
Don't give up on yourself and the healing process.
Don't forget that everything in life is a process.
Don't forget that healing above all else is the top priority.
Don't discount alternative treatment options.
Don't rush the physical or emotional healing process.
Don't hold it all in.
Don't hesitate to seek medical care.
This content was written by staff of HysterSisters.com by non-medical professionals based on discussions, resources and input from other patients for the purpose of patient-to-patient support.  Reprinted with permission: Do This – Not That: Dealing with Feelings of Loss After Hysterectomy