&nbsp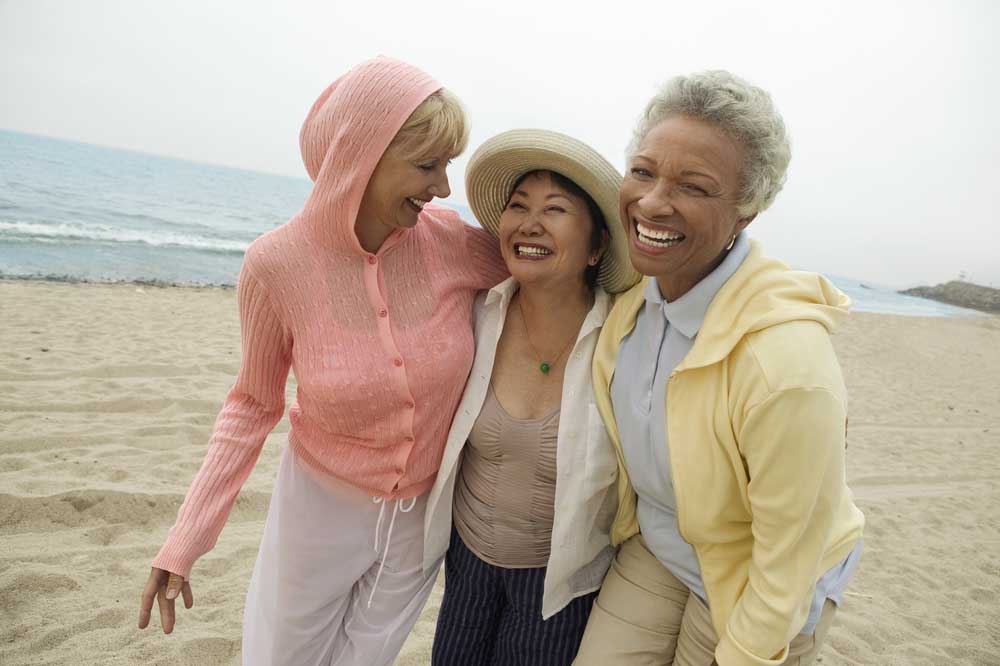 Do This – Not That: How to Be Happy
Your uterus was causing all kinds of trouble, so you had it removed. It was one way you could improve your health and quality of life. But things haven't quite worked out as you had planned.
You thought once you recovered from your hysterectomy, all would be well. After all, your periods are over and your uterus can't cause you any more problems. But with all the changes you've gone through, you've found your mind and heart are in a bit of a dither.
If you've found yourself feeling a bit down ever since your hysterectomy, there's hope ahead. Here are a few simple tricks to brighten your day and put a smile on your face.
DO THIS:
Put others first.
Develop friendships.
Go for a walk.
Look for joy in the little things.
Skip the junk food – it's after-effects can cause a crash in mood.
Learn something new – the stimulation is good for your mood.
Stay busy – but not overwhelmingly so.
Avoid depressing books, movies, and music.
Listen to cheerful tunes.
Get out in nature.
Plan activities you enjoy.
Show appreciation.
Change your perspective.
Smile, even for no reason.
Develop a more positive outlook on life.
Set realistic life goals.
Focus on people, not things.
Be compassionate.
Avoid negative thoughts.
Look for the silver linings.
NOT THAT:
Don't look for happiness in a bottle – you'll only irrigate your troubles.
Don't focus on yourself too much.
Don't compare yourself to others.
Don't dwell on past hurts you can't change – choose to forgive and move on.
Don't meditate on all the negatives in your life.
Don't stay cooped up in dreary places.
Don't let time slip away.
Don't forget to exercise regularly.
Don't neglect your spiritual side.
Don't forget a healthy diet.
Don't forget to drink plenty of water every day.
Don't forget to laugh often.
Don't skimp on your sleep.
This content was written by staff of HysterSisters.com by non-medical professionals based on discussions, resources and input from other patients for the purpose of patient-to-patient support.  Reprinted with permission: Do This – Not That: How to Be Happy.