&nbsp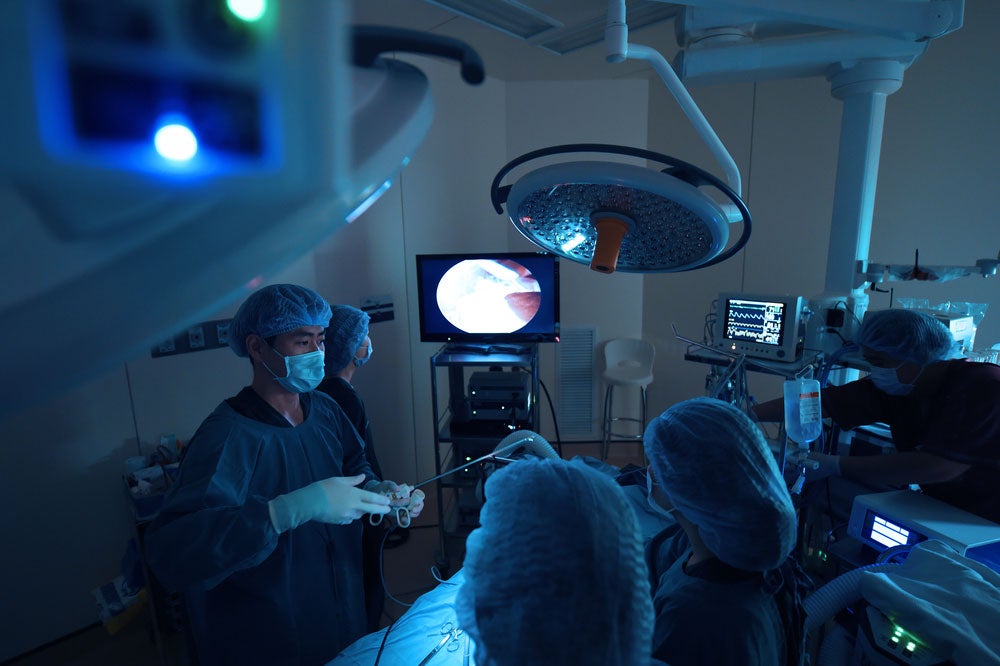 Minimally invasive hysterectomy safe, effective for women with endometrial cancer
Minimally invasive hysterectomies did not appear to compromise the long-term survival of women with endometrial cancer, according to results of an analysis of the SEER–Medicare database.
"This study adds to the literature that suggests that minimally invasive hysterectomy is associated with fewer perioperative complications than open hysterectomy for endometrial cancer," Jason D. Wright, MD, chief of the division of gynecologic oncology and the Sol Goldman associate professor of obstetrics and gynecology at Columbia University College of Physicians and Surgeons and NewYork-Presbyterian Hospital, told HemOncToday. "Importantly, we also found that long-term outcomes are not compromised with minimally invasive hysterectomy — survival was similar for women whether they underwent an open or minimally invasive hysterectomy."
Surgical management is the standard for endometrial cancer. Most patients have a hysterectomy combined with a salpingo-oophorectomy and sometimes a lymphadenectomy. These procedures are often performed through an abdominal laparotomy, which is associated with perioperative morbidity and mortality.