&nbsp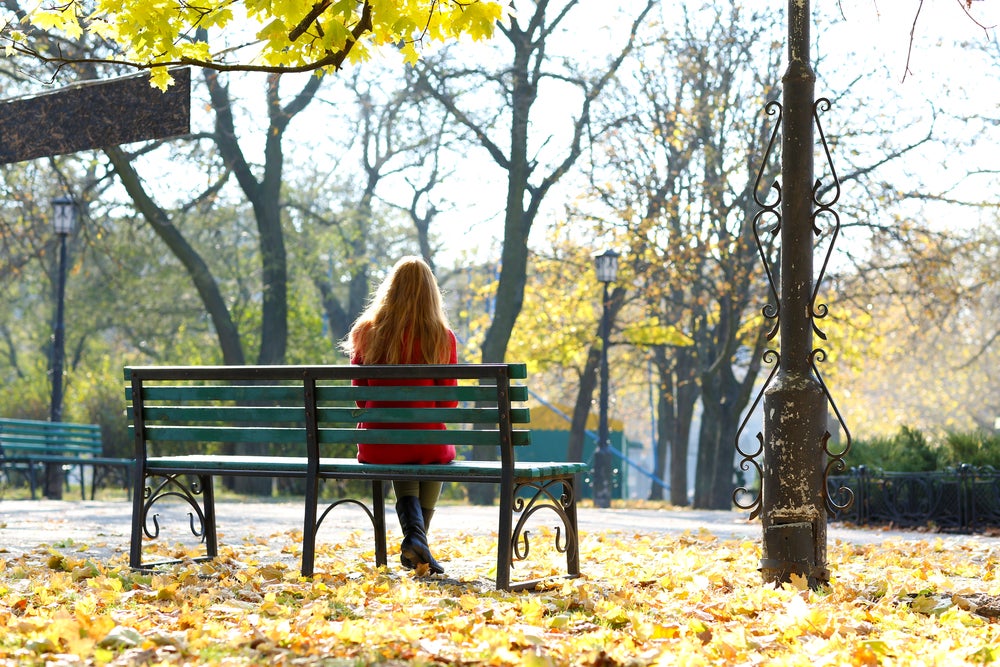 Michele's Hysterectomy Story
Type of Hysterectomy: DaVinci total hysterectomy
Age at surgery: 42
Location: Edison, NJ
On April 14, 2015, while sitting at work, I started to experience a horrible pain that I thought was gas. So, I thought that if I just could get to my car, sitting in my car would take the pressure off things (and the car seat would help take the pressure off and i would just pass the gas). But when I got to my car, I felt like I could throw up and pass out any minute. I broke out in a sweat and was having a panic attack. I tried to drive, when those feelings passed, but the second I put my foot on the gas, I had a shooting pain in my leg that went all the way up into my back. I had to call and ambulance. Thank goodness i was very close to work because it took me 1/2 hour to drive 1 mile. When i went to the hospital, they originally thought my appendix burst. But what they came to find out was my ovary burst. I was transferred to the hospital where my doctor was located (6 hours later) and emergency surgery was done.
They removed my right ovary and right fallopian tube. When I went for my final check up, I was told that Cancer had been present in my ovary: a GCT cell tumor. It's a rare cancer that only 2% of the population gets. When they sent my ovary to the pathology lab, they cut it into sections and found it there. That's when I had to go to a cancer specialist, who informed me that my OVARY burst, and if that hadn't happened, no one would have found the cancer that was growing. Then she informed me that the type of cancer that was present affects your reproductive organs only, so i had to have a hysterectomy. So, 10 weeks post op from the first surgery I had the total hysterectomy.
I didn't get a second opinion because I wasn't taking a chance on there being cancer in the other side. The hospital that my doctors are at, I trust them with my life and I don't question. I was extremely lucky. I didn't explore any other treatments, because what I had, there isn't anything.
My first surgery was done like a c-section (because they had to do exploratory surgery. My hysterectomy was Davinci and they pushed all things through my vagina. I have 5 slits in my stomach. They had originally been saying that they were going to cut my down the middle of my stomach. They had to check all my surrounding scar tissue (from previous surgeries and my organs) to make sure the cancer didn't show anywhere else. I stayed overnight in the hospital. Since this was laproscopic for the most part, i was walking around much better than the c-section surgery (i was in the hospital for 5 days). I'm not sure what kind of anesthesia i had, but i was taking a stronger form of Tylenol and then Vikoden while i was recovering. I had to take it for 5 days. I was in a lot of pain.
I was the only one in my entire family to ever have a hysterectomy. I was a smoker and as of April 14, couldn't smoke. So I felt very alone in the whole thing. I had signed up on HysterSisters from the beginning. I was so concerned with having a scar down the middle of my stomach, that I didn't even ask about what would happen after the surgery. Well, I was in full menopause. My doctor called me that week and explained everything. I had every symptom of menopause. And it was bad. I go through waves of it. Apparently i will have it anywhere from 6 months to 2 years. I've learned to cope with it the best i can. The night sweats were awful, and the mood swings were horrendous. The hot flashes go from very weak, all the way to so hot that my face looks like a tomato. Those don't happen that much.
My recovery was very slow. I have a vaginal cuff, and that took and is still taking forever to heal. When it starts to heal, you feel like there is something stuck in there. I kept having to go get checked out. The walls of your vagina get stiff and it feels like you have a tampon stuck…so they call it phantom tampon. Totally fitting. But, I kept getting bladder infections. The pamphlets talk about spotting. And you start to panic, because you are trying to figure out what is spotting and do you have too much or too litte? I bled for a long time. and then it was yellow. I never had the stitches fall into my underwear, and i didn't have a smell. I had discharge. Yellow discharge. Sometimes it was a lot, and sometimes it was a little. I would get angry and start to pull away from everyone. They didn't understand and i was tired of talking about it. And, reading about people that bounced back after 6 week was making me crazy. (I still would love to meet someone that bounced back after 6 weeks). But I'm dealing with it.
I felt so bad for my husband. But I am so glad that he stuck with me through all of it. I am allowed to do all activities. Sex is hard. I don't have any drive, and I'm afraid to exercise because it's been 5 months since this surgery and I've only started to have sex lately. Every time I try, I bleed. But, like I said, I don't do it all the time.
I'm finally feeling great, and my health is great. I'm glad that this all happened and that i never had cancer. I was extremely lucky too. What i am experiencing is baby depression. I don't have any kids and i will never have them and it makes me sad. So it comes in waves. It gets overwhelming at times, but i don't want to take anti depression meds either. So, I'm battling with that right now.
The advice i would give is: write down every question you have about everything. Listen to everything the doctor says and then add a couple months-just to make sure you are good. If i didn't HAVE to have this done, i don't know if i would have done it. Everyone has reasons for it, just know that menopause is hard and you don't know what symptoms you will get until you wake up from surgery. But, join this site. It helped me from the day the doctor told me i needed one and here i am still. So thanks Hystersisters!!! The website has helped me tremendously.