&nbsp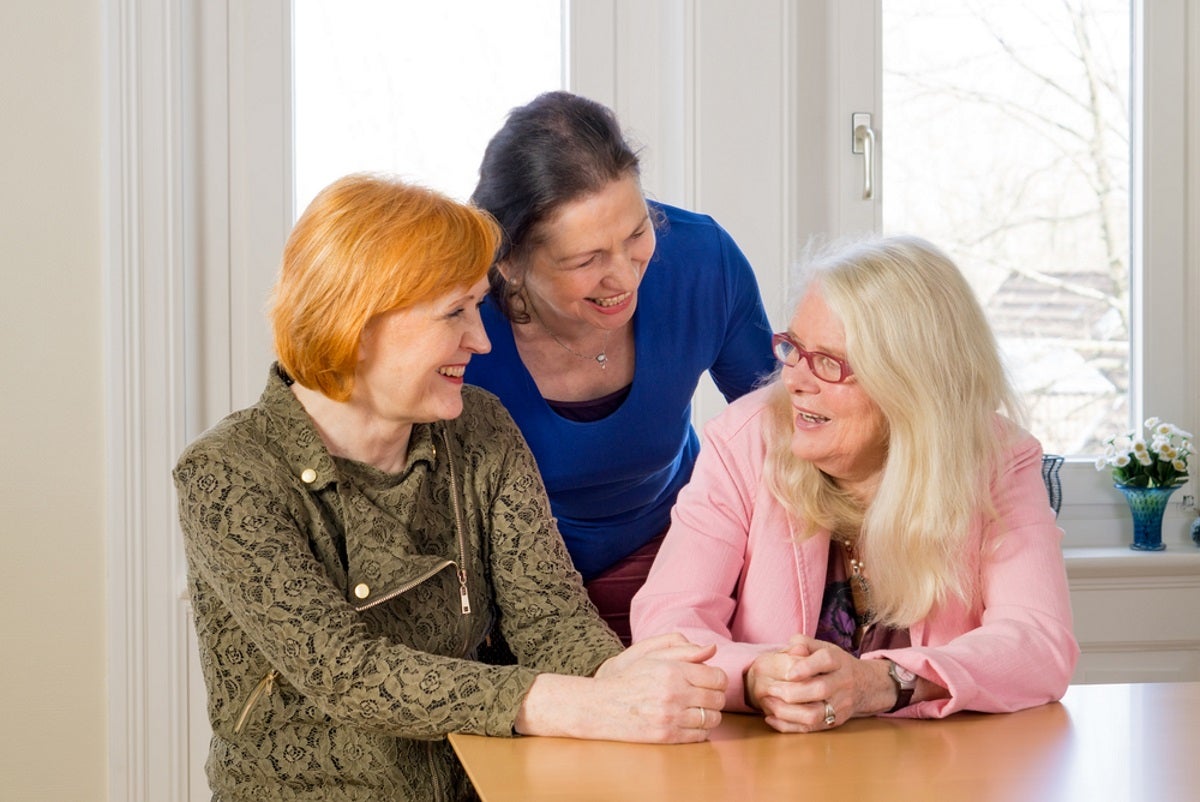 Angela's Hysterectomy Story
Type of Hysterectomy: LAVH/BSO
Age at Hysterectomy: 46
Location: North Carolina
I had been going through pre-menopause for 6 years. I had three small fibroids (size of pea) that doubled in size for 3 years. The largest one sat close to my spine and caused tremendous, constant pain. I could not walk without a cane and walker. It was debilitating and depressing to live this hell for 3 years! I waited because I didn't want an invasive surgery and was trying to make it to my menopause to dry them up. I was eating a Paleo diet that was all organic and non-processed foods. This made me feel better but did nothing for my fibroids. They were still growing.
Although, all of the women in my family had menopause at around 47; I was 44 and probably had a few more years.
At 46, I had my annual exam and my doctor found that one of the fibroid was taking up the size of my entire uterus and that my uterus was the size of a women 4-months pregnant. There were too many fibroids to count and so I had to make a move that year. I did go to a surgeon about shrinking the fibroids but he could only quote a 50% shrinkage with no guarantee that they would not come back.
I personally knew of three ladies who developed cancer about 10-20 years after having fibroid surgery. They choose to keep their cervix and ovaries. One of the ladies died, one is in hospice and one is alive. She had fibroids early in her twenties and then developed cervical cancer in her forties. She had to have a LAVH/BSO. She warned me to go ahead and take everything to not worry about getting cancer later. I know that the doctors will not tell you that cancer is a danger if you keep parts, but I truly believe that it is important to get everything out esp. if the fibroids are all over (like mushrooms) like mine were.
My surgery and hospital experience were the best! I had 2 meetings with my doctor who thoroughly explained the procedure. I then had 1 meeting with nurses in the hospital who explained what would happen to me once I was checked in. For anesthesia, I had Propopyl which was fine for me. I came out okay with no nausea, dizziness, etc. I stayed overnight only because my surgery was supposed to be 2 hours and was actually 5 hours because it took a while to get the uterus out. My uterus was very swollen and had to be cut. My bladder took a bit of a beating and my pelvis is small so my doctor had to work hard to get it out.
I ended up doing an overnight in the hospital. My surgery was 7:30am and I was discharged at 1:00pm the next day.  My doctor actually signed papers for me to leave at 8:00am the next day but it took me a while to urinate.
One of my issues were my tummy and eating. It took 3 days to get the gas from surgery out of my tummy. My iron levels were very low and I couldn't eat enough to keep my strength up. Any water or food in the stomach made it swell so bad that I couldn't really breathe. I took an after surgery vitamin Vicon Forte which I think really helped me keep my energy up. I ate a soft egg and sausage for breakfast, a tv dinner of beef and veggies for lunch and salad with meat for dinner.
Another issue for me was my legs. The muscles in them really atrophied from laying in bed. I have a bad back that was really exacerbated by the largest fibroid which distended my uterus right in front of my spine. Even now, my legs grow tired very easily and it is still difficult to go upstairs. I use a cane to get upstairs. I also use a walker when my legs are tired. My follow-up appointment was 6 weeks after and my doctor returned me to regular activities. Luckily, I work at home and so was able to return to part-time activities in Week 3 and then full-time in Week 5.
I must say that there are other little issues such as fatigue and slight tummy pains that occur when I have more activity. These are slowly getting better so I'm optimistic. The little issues for me occur when I have more activity in a day. A little ice or a pain killer (Ibuprofen) seem to help. When I'm tired, it is usually after I've had a long day of activity. I usually completely rest of my feet the next day or do less than the day before. These are times when I realize that I had a major surgery and cannot push it.
The hysterectomy has really been a positive experience for me. The fibroids were literally draining the life out of me. When I had my fibroids, I was so sick. I had gastro problems and had tummy aches with everything I ate; I was weak and tired all the time. One day I walked in front of the mirror and didn't recognize myself! I had very dark circles and was hunched over from a sore back. I actually used to hold my lower stomach in my hands when I walked because my stomach had been so extended from the fibroids. My doctor said that my uterus was the size of a woman who was 4-months pregnant. I was really sick.
After surgery, my stomach is more stable. I've lost about 20 pounds and have kept it off easily. I look better and brighter in my face. My family continually tells me that I look different. I definitely feel lighter deep down inside. I take more naps during the day. I know this is from the surgery and recovery. The hysterectomy saved me from the hell I was living in. I feel better physically, mentally, emotionally and spiritually. I thank my higher power, my doctor, my family and all of the people that took care of me around the clock at the hospital.
On another note, I'm also glad that the surgery was a laparascopic (as I was prepared for a cut). I have a small dark circle above my belly button and two very small, faded line scars on each side. Besides that, the healing time is much faster. I was walking around in the hospital room shortly after having a 5 hour surgery. If I had waited another year, my doctor told me that she would have had to cut and I know that I wouldn't have been up and walking around.
For women thinking about it…I would say a few things:
1) Take some action…find out your options, research them but don't wait for things to grow bigger inside of you. I tried to wait it out and it only got worse.
2) If you have a hysterectomy, get a doctor with a delicate, meticulous touch. I had two doctors and the first one retired. She first diagnosed me but I wouldn't have wanted to have her do surgery on me because she had a rough touch and usually hurt me during exams. I can just imagine what I would have felt like with her. My second doctor does surgeries and specifically laparascopic procedures for over 10 years. So, that's all she does. That made all the difference. My surgery took 5 hours mainly because she took her time and did it laparascopically so that I would have a better recovery time.
3) Get support from your family and friends. Back in the days of my mother and grandmother (who both had hysterectomies), it was a very secretive surgery. I felt comfortable telling people close to me so that they would pray for me and HELP ME. My friends and family really came out and help me up to 5 weeks after in my home, cooking meals, helping me walk, etc. So, don't feel afraid to get help and don't try to do it by yourself.