&nbsp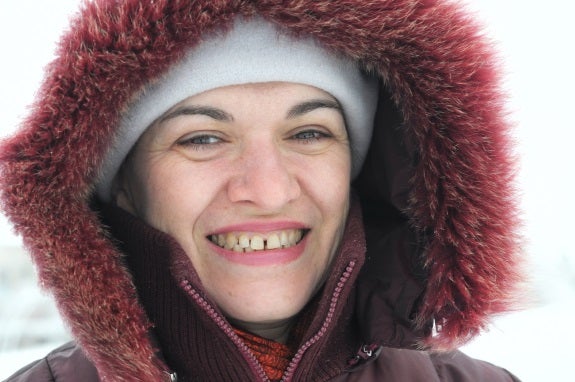 Marie's Hysterectomy Story
Type of Hysterectomy: Total hysterectomy with a Salpingectomy
Age at Hysterectomy: 43
Location: Montreal
I had a hysterectomy because of multiple fibroids and very heavy bleeding.  After many years of trying to control the bleeding with medication (oral contraceptives and Fibristal) it was decided the best option was the hysterectomy.  Due to the placement of the fibroids (8 total) it was not recommend to attempt less drastic procedures.  I did not have children so a hysterectomy was the last resort, however after suffering with my periods since the age of 11 years I decided to throw in the towel.  I tried many solutions with my doctor and gynecologist and the surgeon was my last option. I did not get another opinion – I had no energy to do that and also it is very difficult to even find a gynecologist in Montreal so I decided to stick with her
I had a traditional surgery with a hospital in a suburb of Montreal.   I got excellent care by an amazing staff.  My operation was on a Monday and I went home on Wednesday with only a little bit of bleeding and some pain but no narcotic pain killers was needed.
For me the most difficult part of the recovery was the constipation!  The first week was very difficult but I kept eating an incredible amount of fruit and drank a lot of water. I was surprised that the recovery took so long – 7 weeks before I returned to work.  I was frustrated by the slow pace of improvement but it did improve everyday.  I did not have any complications – no infection, no bladder infection nothing, but sometimes I did too much and had to rest for a few days but overall it was ok. Just very boring.
My health has improved so much!  First of all I had chronic lower back pain and thought it was a complication from a serious car accident I had in my twenties but I realized the pain was gone on the day after the surgery – it never returned – also I can sleep through the night without having to go to the bathroom!   Such a relief!!   My worst fear was that my sex life would be affected by the surgery but it was not – after 8 weeks I tested my new body and I was just fine!  My boyfriend was terrified of hurting me but it went really well.  I do not regret having the surgery – for me this is the end of a long difficult path.  I now realize how much of a toll my uterus was taking on my health.  Of course I am sad I did not have children but life is life – you don't always get everything you wish for but I believe being healthy is more important – besides I'm a great aunt!
I believe a woman should evaluate her options with her doctor however if the pain and bleeding is having a big impact on your quality of life I believe it is a great option – best advice: take the time you need to recover!  Take the time to rest and listen to your body!