&nbsp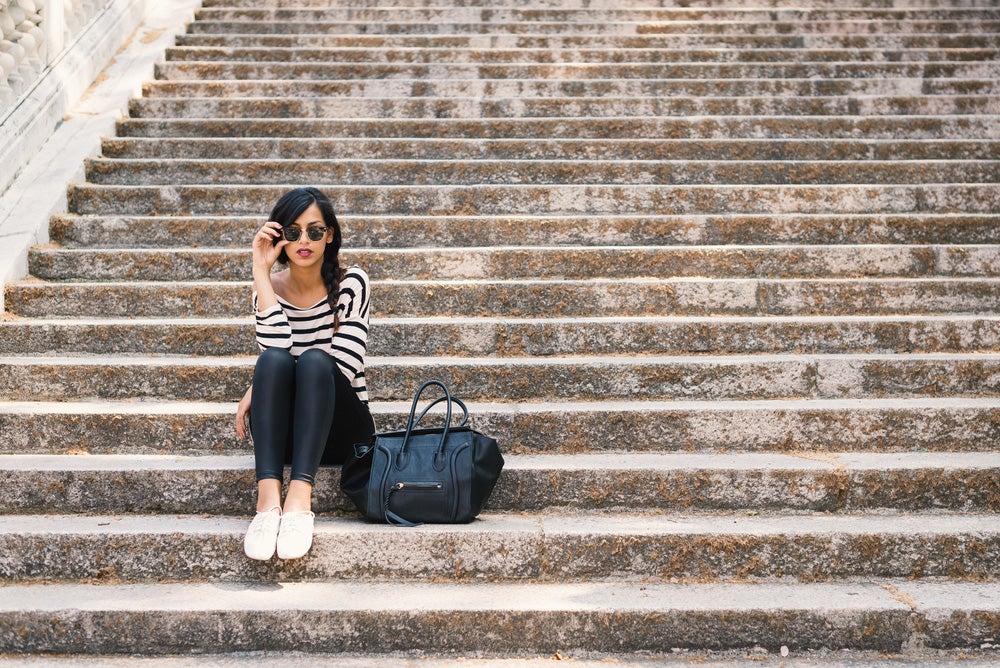 Christy's Hysterectomy Story
Hysterectomy Type: LAVH – Laparoscopic Assisted Vaginal Hysterectomy
Age at Hysterectomy: 37
Location: Midwest USA
I didn't know it, but I had Endometriosis for seventeen years before I was diagnosed. Endometriosis is a nasty disease that wreaks havoc on the female reproductive system.
For most of my adolescent life and all of my adult life, I lived with terrible pain on a monthly basis which turned into two-three weeks out of each month. It wasn't until my primary care physician recognized the symptoms and ordered an MRI that a huge mass was revealed in my lower abdomen.
My doctor assured me it didn't appear to be cancer and she referred me to an OB/GYN that specialized in Endometriosis. Within a month, I was scheduled to have laparoscopic surgery to diagnose and resection what they believed would be a mild case of Endometriosis and fibroid tumors.
My first surgery lasted about four hours. I had stage IV Endometriosis and my reproductive organs were an anatomical mess. After my doctor scraped out the adhesions and removed all of the tumors and cysts, she then (in her words) fought to put my ovaries in the right place.
Recovery was not what I had expected and, physically, it was the hardest two weeks of my life. I had never had surgery before and my body didn't know how to respond to the trauma. However, after recovery, I felt amazing. I hadn't felt that good since childhood. My body had energy and my cycles weren't filled with debilitating pain.
Unfortunately, the Endometriosis started growing back within months. I tried everything to keep it from coming back – the Endo diet, herbal supplements, different medications prescribed by my doctor, but nothing stopped it.
I had four surgeries in less than four years to "clean me out" and each time my doctor was shocked at the extremity and aggressiveness in which the Endometriosis had taken over again.
As a fairly health-conscious person and a Christian, it was really hard for me to reconcile why I could not prevent this from growing back or that God wasn't healing me. I prayed and I tried every health remedy possible, but nothing seemed to help. Through my questions and doubts, I found a place of peace and surrender that brought me back to God's sovereignty over my life. I still had questions, but my faith wasn't in the outcome, it was in God…no matter what.
During three of those four years, my husband and I were trying to conceive. After each surgery, we implemented the rigorous routine of getting pregnant (counting days, inspecting cervical mucus, ovulation kits, etc.). We also tried a few cycles of Clomid with IUI (intrauterine insemination) but it was never successful.
At the recommendation of my doctor, we saw a reproductive specialist who confirmed Endometriosis was the reason for my infertility. She basically told us that the only way we'd get pregnant is through IVF (in vitro fertilization). IVF is a costly procedure with a very low success rate for women with stage IV Endometriosis so it wasn't encouraging news to us.
We took some time to pray and think about IVF but we could never come to a place of comfort. This wasn't easy for some of our family members who thought we weren't pursuing every possible option. Although it caused some tough conversations, we knew it wasn't the right direction for us.
I had my final "clean out" surgery in July of 2013. After I recovered, we tried IUI again but it failed. Within just a couple of months, I started to have that familiar pain with my cycles. It was becoming clear that a hysterectomy would be the conclusion so I felt it was necessary for me to process what that might look like in my life.
The heartbreak of accepting not being able to have children was (still is) brutal but I knew if I didn't deal with it, it would find me at some point and it wouldn't get any easier. My husband and I had many conversations and prayers about what God might have in store for our future. Although it hurt, there was a tremendous peace in knowing there was a bigger plan we couldn't see.
In November, I began to have extreme pain again – pain so bad that I could barely walk. After an examination with my doctor, she told me what I already knew; the Endometriosis was back. I was overwhelmed with disappointment, again.
Many tears were cried the days following that appointment. After much prayer and thought, we decided it was time to let this part of our life have an ending. It wasn't easy and it wasn't a light decision but somehow, we knew it was the right choice for us.
I had my total LAVH (laparoscopically assisted vaginal hysterectomy) procedure on January 30, 2014. It was a long, hard recovery but each day I felt better and stronger. Because of the risks associated with Endometriosis growing back, HRT (hormone replacement therapy) wasn't an option, and thankfully, I didn't experience any negative menopause symptoms.
I was blessed to have the prayers and support of dear family and friends, but HysterSisters was a vital support system because they could truly understand what I was going through. As soon as I was able, I used my phone to connect with my recovery group on a daily basis. I was encouraged and I was able to encourage others. Though each woman's recovery was slightly different, we could all be there for each other in a way others couldn't.
Today, I stand ten months on the other side of my hysterectomy and I am happy to say I feel great. I have energy to do life, I am pain-free and I am excited about the future.
As for our plans for children, we are still grieving the loss of biological children. We hope to pursue adoption one day and believe it will all work out at the right time. That's the wonderful thing about surrendering everything to God – we know He's in control.
Christy is a financial aid counselor at a private university. She lives in Springfield, Missouri with her husband, Dave. She enjoys a good cup of coffee, chocolate chip cookies and deep conversation. Christy blogs about her life experiences and how she walks out her faith in every season. Visit her at In the Making.