&nbsp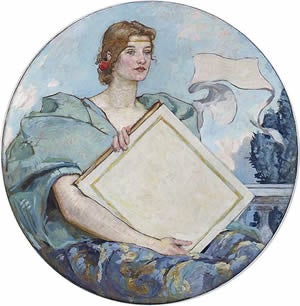 Knowledge + Information = Hysterectomy Recovery
Imagine being in a car that had crashed into a wall. The air bags had gone off and your forward momentum had been cushioned successfully. You're aware of having some pain but don't think anything is broken. Getting out of the car look back and think 'oh my, think what would have happened if …..'. I'll leave you to fill in the blanks yourself!
In a situation like this, we're unprepared. We often act on instinct as we didn't know what to do or how to do it. We didn't know if getting out of the car was a good or a bad thing, whether we had other injuries we couldn't feel yet or if it was just shock masking the pain.
Having a hysterectomy can be a bit like our car crash for most women because they find themselves on the wrong end of surgery and wondering where all their energy has gone and realising it's going to take a lot longer than they expected to get back to normal.
I'd like to think that most women facing a hysterectomy are prepared, they have some knowledge about what's going to happen and enough information to make some educated and informed choices about how to deal with the aftermath. In fact I know from research that the more information a woman has prior to her hysterectomy, the better and more quickly she recovers.
Sadly though, I find that most don't. At the Hysterectomy Association, roughly 60% of our users come to us after they've already had their surgery. Some of them find us because a fellow patient had recommended the site, others because they are experiencing some serious side effects like infections and ongoing pain, and still others because they are worried they aren't 'normal'.
The truth is that being prepared for any situation means that everyone has the metaphorical chance to walk away with few, if any, ongoing problems.
But how can someone prepare for something like a hysterectomy if they may not be anticipating having one; if the first time they hear about it is in the gynaecologist's office and they assume that it's just the minor intervention it's often painted as.
It's time to start educating ourselves, our family, friends and acquaintances about the opportunities they have to make more appropriate, rational choices before they hit that metaphorical wall.
It starts with knowledge. Knowing what is right to feel and what isn't at the different stages of life allows women to recognise when they should see their GP.
At this point the benefit of getting as much information as possible kicks in. Yes, some of it might be scary, but reading everything there is about a particular condition means that women can participate in the decisions that are made about their ongoing health and treatment options, instead of simply accepting the first thing on offer.
There are all sorts of information resources. Family and friends can recommend books they've read, people they've spoken to our websites they've visited. Medical professionals can share information leaflets and resources they know of.
If you know of someone who's having women's health issues one of the best things you can do is recommend they get in touch with a good, impartial organisation who can help them put their condition into context, provide them with information about the options and encourage them to choose what's right for them.
The Hysterectomy Association has your back in the UK and Europe. Hystersisters supports our cousins on the other side of the Atlantic and Pass the Pearls provides information about minimally invasive surgery.
Please, help us spread the word during Hysterectomy Awareness Month by sharing this post with your network.