&nbsp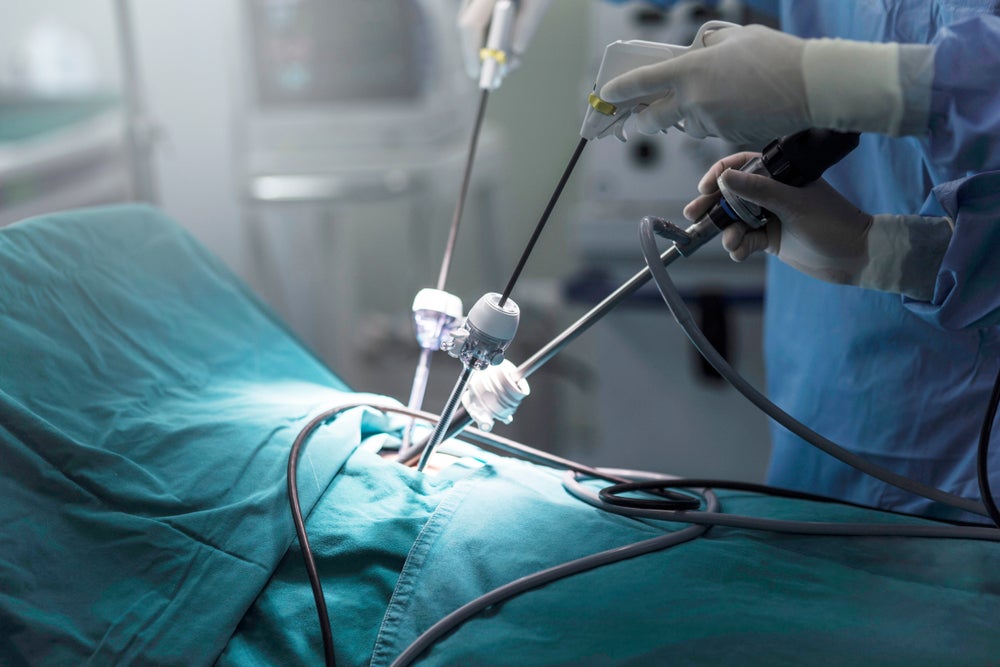 Why Choose Minimally Invasive Surgery (MIS)?
Minimally invasive surgery (MIS) options offer many advantages for patients today. Some of the benefits affect the actual surgery while others affect healing and recovery.
Special tools, chemical agents, and methods can be used during MIS. Some of these are used for better blood control, while others prevent the need for extensive stitching. Other tools such as the magnifying cameras can provide a higher accuracy rate by allowing the surgeon to more thoroughly see and explore the surgical area. Micro-tools and ambidextrous instruments enable the surgeon to more easily perform complex maneuvers with better precision. The combination of tools leads to better clinical outcomes and quicker healing.
MIS options can be less traumatic for the body. Smaller incisions reduce damage to tissues as surgeons avoid cutting through muscle, which takes longer to heal. As a result, the incisions can heal more quickly with less scarring. Any external scars tend to be much smaller and less noticeable following MIS. Because the organs may be handled less with this type of surgery, their risk of trauma is minimized along with possible decrease in inflammation and adhesion concerns.
Patients who undergo MIS also tend to experience less postoperative pain. As a result, they are able to use fewer pain medications or lower doses of pain medications. Additionally, MIS patients tend to require shorter hospital stays. In some cases, patients may not even need an overnight stay. These two advantages can allow patients to feel comfortable sooner.
MIS can speed up the healing process for not only hysterectomies, but for a host of other surgeries including cholecystectomies, appendectomies, colorectal surgery, thoracic surgery, and more. The benefits of MIS are a decrease in blood loss, better surgical precision, and less trauma during surgery. As a result, patients may also find they can experience a shorter hospital stay, less pain, faster healing, and a quicker recovery. Finally, because of smaller incisions, patients can also experience minimal scarring.
Though many HysterSisters report that they have been satisfied with this type of surgery, many have shared that healing and recovery still took some time. Very few found themselves able to go shopping or return to work within days of surgery. Some have shared that within a couple weeks they felt well enough to return to many normal daily tasks, but others found they still needed closer to four weeks for full recovery.
According to the American Congress of Obstetrician and Gynecologist's (ACOG), "The outcome of any surgery is directly associated with the surgeon's skill." Thus, as with any type of surgery a patient must look for a surgeon with the expert skills to perform the needed procedure. At HysterSisters.com, we strongly recommend finding a gynecological surgeon who specializes in MIS. The ACOG states, "Highly skilled surgeons attain expertise through years of training and experience." Most general OB/GYN's perform about two to three hysterectomies per month as the majority of their practice is dedicated to obstetrics. On the other hand, gynecological surgeons who specialize in MIS may average around 30 hysterectomies a month. That allows them to obtain the expertise and training recommended by the ACOG.
As with any surgery, there are risks to consider, and MIS is not right for everyone. We encourage you to talk to your surgeon and seek a second opinion from a gynecological surgeon to determine if MIS is right for you. For further information about the various MIS choices, you can refer to the article titled "Minimally Invasive Surgery (MIS) Options".
This content was written by staff of HysterSisters.com by non-medical professionals based on discussions, resources and input from other patients for the purpose of patient-to-patient support. Reprinted with permission: Why Choose Minimally Invasive Surgery (MIS)?
amab/Shutterstock.com