&nbsp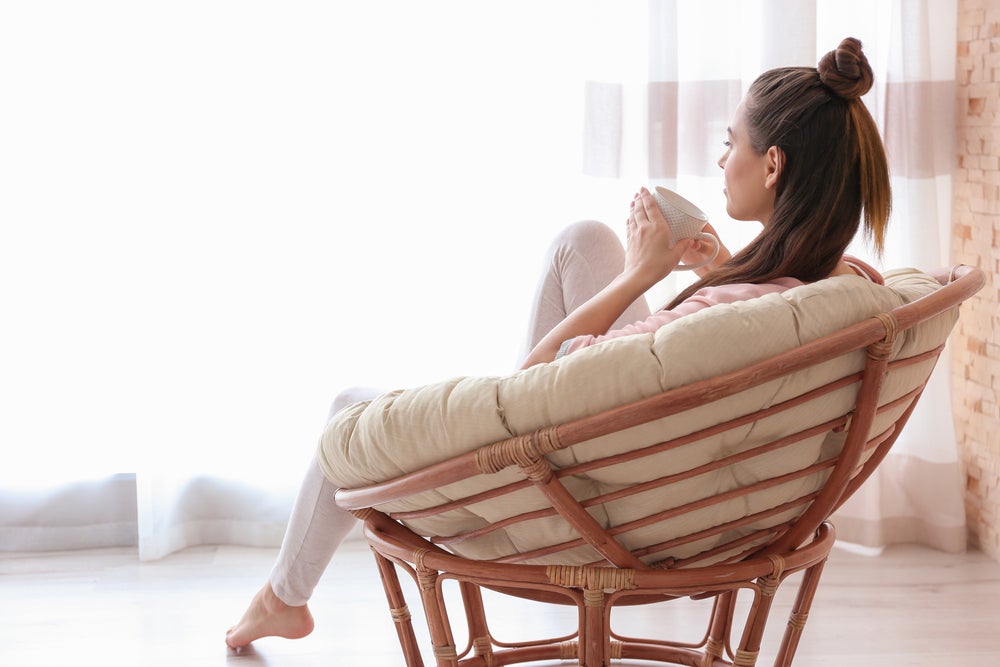 Jackie's Abdominal Hysterectomy
Abdominal Hysterectomy
Age at Surgery 48
Location: Staffordshire, England
10 years ago, I had a myomectomy to remove a fibroid. 3 years ago, I thought I felt something again, but my home life was really stressful so I ignored it until the pain made me do something about it 6 months later. It was another fibroid so I trialled tablets to reduce it. When they only partly helped, I decided to leave it another few months before taking any other decisions. Then the pandemic hit so I never followed it up. In June 2020, I almost fainted due to a sharp pain in my abdomen which, several ultrasounds, 2 MRIs and 3 consultants/surgeons later, lead to an additional diagnosis of cysts and stage 4 endometriosis which was sticking my whole abdomen together. It was planned that I would have a laparoscopically assisted vaginal hysterectomy. I was a bit worried as I hadn't had children and didn't even use Tampax but the surgeon was not concerned.
I prepared by writing down some affirmations such as: "I feel and am safe in the hospital" and "When I wake up, the hospital staff are friendly and help me" to keep on top of any worry. I waited 9 months to have my surgery and was very stressed by uncertainty of when it would happen – so with the affirmations and by it finally happening, I was relatively calm.
I was in hospital for 2 nights. The main time I got tearful was in the anaesthetic room but I was put under very quickly. The next thing I knew, I was in the hospital bed. I had a nurse coming in regularly through the day and night to take my blood pressure and check on me. I had a button to press for morphine and was told to press it regularly.
The next morning, a nurse told me how to get out of bed safely and stayed with whilst I got washed and changed into my nightdress then got me to sit in a chair for most of the day. The surgeon came to check on me and was amazed at how good I seemed. He said I had been a challenge. They began with a laparoscopy, but had to change to a midline total abdominal hysterectomy, opening me up along the scar I had from the myomectomy, due to the size of my uterus. It took him and a bowel surgeon working for 2.5 hours to clear everything, including the endometriosis which was even more extensive than had shown on the MRI.
I was signed off work for 3 months due to the busyness and physicality of my job so I am due back at work next week.
The first 4 weeks at home were much harder than I had expected with a lot of exhaustion after doing very little, such as getting dressed. I couldn't get comfortable sleeping and my swollen belly felt like it was moving around when I started short walks. I felt I was never going to improve. In week 5, I started to feel a bit better and had 4 days of a lot of brown discharge from my vaginal cuff which is apparently normal. The exhaustion had gone but I was physically really uncomfortable all of the time.
At 6 weeks, my abdomen felt far more mobile. As I started to walk more, I felt an internal chafing which I assume was still healing from the operation. My doctor and the physio told me to walk slower and walk a bit less. I started driving at 9 weeks, when my stomach felt more comfortable.
By week 10, I was sore externally as well as the internal chafing. I had my first follow up with my surgeon via video at 10.5 weeks but he then gave me a physical exam a week later. My issue was menopausal vaginal dryness. He signed me off surgically but I am seeing him again in 8 weeks to see if the vagifem treatment helps with the dryness. He said my swelly belly will eventually go – I still have it every day, all day and I am doing very little still.
I am relieved that I am on my healing journey and feel to my core that this was the right path to take – I probably should have done it sooner. I don't have the endometriosis and fibroid pain that I used to have.
My key advice is:
>Do not expect you will be back to normal quickly
>Rest lots but also make sure you move around, walk and change positions.
>Allow others to look after you!!
>Swelly belly – if you are lucky it will go quickly, otherwise, learn to embrace it
>Don't underestimate the effect a major operation can have on your brain function – it took me until about week 10 for my brain to start feeling it was kicking in
>Don't compare yourself to the others who have had different types of surgery
The Hystersisters site and forum has been a godsend for me. I would wake in the middle of the night and check the latest updates on the Recovery Report. This was when most of the women in the US were awake – this made me feel that I wasn't on my own. I am intensely grateful to the women that run and support the site, as well as the women who replied to my concerns and posted their recoveries.
Africa Studio/Shutterstock.com