&nbsp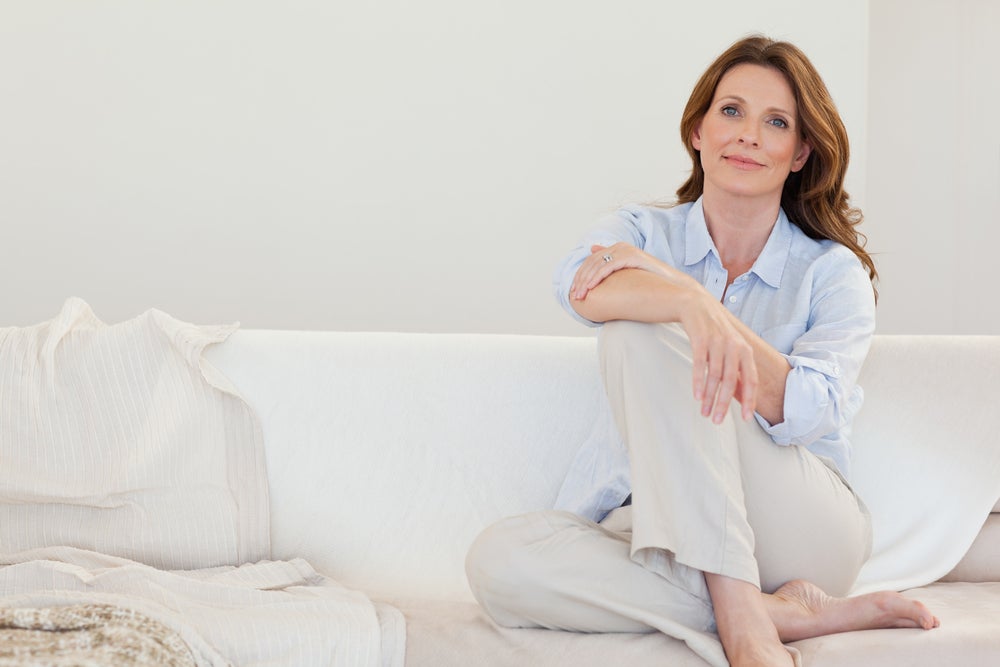 Lynn's Laparoscopic Hysterectomy
Laparoscopic Hysterectomy
Age at Surgery 51
Location: West Palm Beach, Florida
I went to see my dr for what I thought was a UTI in November 2019. Turns out, my uterus was in stage 2 prolapse and my bladder wasn't far behind. During a ct scan for my digestive issues they found I had a large cyst on both ovaries and 2 large fibroids on my uterus. I have IBS with chronic constipation. That is a lot of extra pressure down there and it didn't help that my weight crept up to 168 lbs. Due to the extent of my prolapse, a pessary would not be tolerated, so hysterectomy (uterus, ovaries, tubes, and cervix – the works) and a bladder sling, oh and perenium repair because it is so thin, was decided on in March 2020. However, with all of the tests that needed to be done prior, the colonoscopy, the bladder test, the digestive issues, xrays, oh yes and don't forget the COVID-19 test- negative. Surgery was finally scheduled for August 10, 2020. Robotic Laproscopy by my urogyno.
5:30 a.m. check in during COVID-19 restrictions wasn't too bad. After all copays & signatures were done, IV (put in back of wrist (OW), Dr. Brad started my anesthesia cocktail of phenylephrine. I woke up & hugged my husband & cried. They say that happens sometimes. I was released same day & home by 2:00 p.m.
First time peeing hurt a lot but it is so important to keep drinking water, lots if it. It'll get easier. Oh & don't wipe, just pat dry or use a squeeze bottle of water. I didn't realize the stitches for the vaginal repair would be so painful. Lots of sharp pokes. I iced down there often. I was quite unsteady on my feet for the first 10 days. My husband helped me through it all until he got bored with it

after Day 10.
I took naps. I rested. I couldn't believe how weak I was for the first month though; my upper thighs & pelvic area mostly. Going up the stairs was easier than going down. We took walks going a bit farther each time.
I was also put on a restrictive diet to avoid constipation at all costs. Mostly cooked veggies & protein – eggs & spinach are my "go to". At Week 4 I experienced increased pain & thought my stitches were infected, but it was a UTI. Most painful one ever. 2 weeks of antibiotics cured it. And my vaginal repair stitches finally left. Hallelujah! First day of no pain was freedom.
After 7 weeks, I was allowed to return to work, although I work remotely these days. They say stress goes to your weakest point & I felt it in my belly for sure.
2 months post hysterectomy I am feeling so much better and down 19lbs. They say you don't realize how much pain you are in until it's gone, or nearly. I still experience twinges of pain in my vaginal area. We tried having sex a couple of times but it was painful honestly. Since my cervix was removed, I had a vaginal cuff with uterosacro ligament. The "absorbable" stitches are just now starting to come loose & well, they are sharp. Hopefully next attempt will go smoother. Healing takes time.
Healing takes time. Take it easy, REALLY. We don't have to live in fear or pain. Make the time to feel better. 4-6 weeks sounds like a long time to be down but it's better than waiting for an emergency.
wavebreakmedia/Shutterstock.com