&nbsp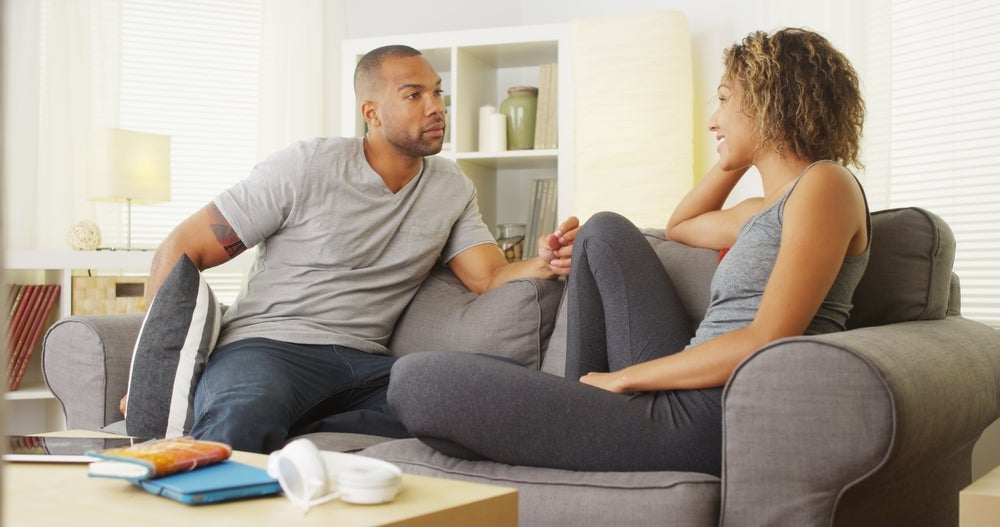 Do This – Not That: How Hubby Can Help
Many husbands want to help their wives as they go through the hysterectomy process, but they don't know what to do. They can also be scared about the upcoming surgery and frustrated because they can't fix their wives' problem.
Because men can be fixers with a more narrow focus, you can help him help you by giving him a list of specific tasks. Below is a list of do's and don'ts you can either share with your husband or adapt depending on your own needs and circumstances.
DO THIS:
Listen.
Go to doctor appointments with her.
Acknowledge this is a major surgery.
Learn about her surgery.
Help her relax.
Ask her what you can do to help before and after surgery.
Help her prepare a recovery spot and get the house ready.
Stay with her in the hospital.
Pick up around the house.
Wash the dishes.
Do the laundry.
Vacuum, sweep, and mop the floors.
Cook and then clean up.
Help with the kids.
Hire some help if you can't take a few days off.
Tell her she is beautiful before and after surgery.
Touch her without sexual expectations so she will feel cherished.
Be patient with her moods.
Make sure she has what she needs when you'll be gone.
Go slowly when she's released for intercourse.
Remember, healing takes time.
Protect her from unhelpful neighbors, friends, and family members.
Be available.
Go for walks with her.
Buy her flowers, perfume, or candy.
Pamper her.
Love her!
NOT THAT:
Don't discount her fears.
Don't discuss her surgery with others without asking her first.
Don't pressure her about sex.
Don't expect too much too soon.
Don't let her overdo it.
Don't hover but be available.
Don't fuss about less than perfect meals.
Don't complain about the house.
Don't push her to go back to work too soon.
Don't invite friends over until she's ready.
Don't show disdain for her scars.
Don't forget to say "I love you" regularly.
Don't forget the essentials–patience, hugging, and helping.
Along with this list, you can introduce your husband to the Mr. HysterSisters website where he will find a downloadable guide for family members. That site also has frequently asked questions with answers that he might find helpful.
This content was written by staff of HysterSisters.com by non-medical professionals based on discussions, resources and input from other patients for the purpose of patient-to-patient support. Reprinted with permission: Do This – Not That: How Hubby Can Help
Rocketclips, Inc./Shutterstock.com