&nbsp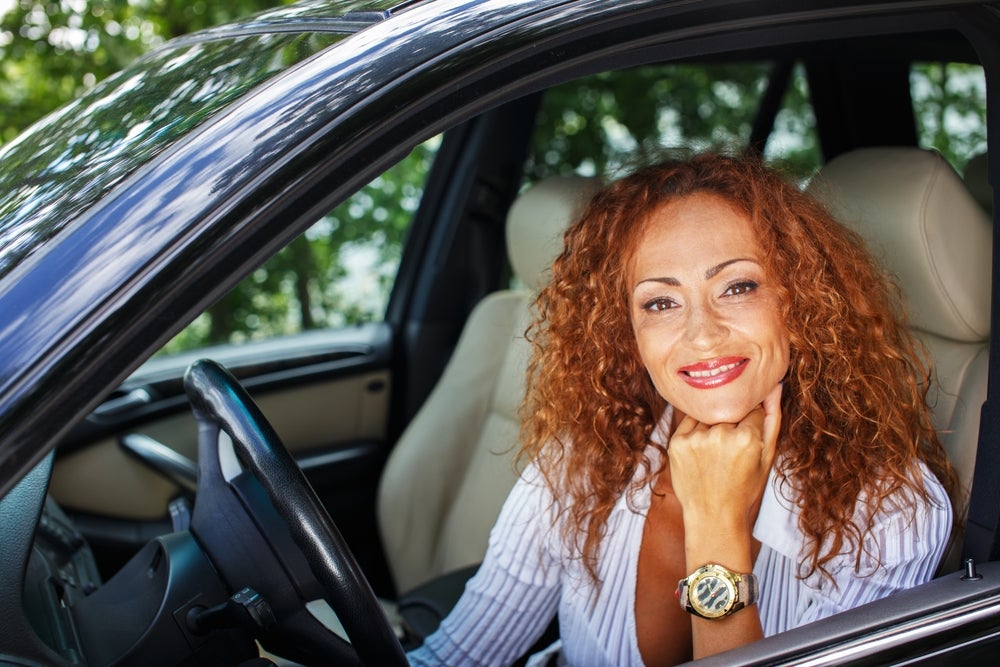 5 Tips for Resuming Driving after Hysterectomy
After your hysterectomy, you will be restricted from driving for at least a short time. No matter which type of hysterectomy you have, you cannot drive while you are taking prescription pain medications. You should also wait a few days after your last dose of pain medications to be sure they are completely out of your system so you do not drive mentally impaired.
The more invasive your hysterectomy, the longer it may take before you are released to drive. When your doctor gives you the okay to drive again, you can follow these 5 simple tips to make returning to driving a smoother process.
1. Practice in the driveway.
Before you actually venture out, you can make some practice moves in your driveway to be sure you are ready for driving. After putting on your seat belt, take some time to repeatedly turn to look over your left and right shoulders as you would to change lanes. If you feel some tugging or pain, it might be too soon to venture out. Also, slam on the brake as if an emergency has occurred. Again, if you feel tugging and pain, you might not be ready to drive. If you have a standard transmission, you should also practicing using the clutch and brake while shifting with your arm to be sure the combined actions won't cause any pain.
2. Use a pillow.
Placing a pillow between you and the seat belt can be helpful after a hysterectomy whether you are the driver or a passenger. A small pillow can keep the seat belt from putting too much strain on tender areas while also providing some pressure for support. You'll need to make sure the pillow is not too big so that it prevents your seat belt from protecting you in the event of an accident. Despite your incisions, you need to be able to wear the seat belt correctly in order to be safe while driving or riding in a car.
3. Limit your trips.
When driving yourself for your first outings, don't go too far or stay out too long. Fatigue could nab you unexpectedly and make it difficult or impossible for you to drive back home. You may also find the position in the driver's seat causes new tenderness and soreness so that it becomes uncomfortable to drive for the return trip. Try to only go half the distance you think you are able to and plan to return home earlier than you think is necessary. This can help you avoid getting too tired and sore which could leave you stranded at the mall or grocery store with no energy or ability to drive home.
4. Don't overdo it.
Whether your first driving trip is to a school function, church event, or the grocery store, don't overdo it. Remember that once the activity is over, you will need to drive back home. If you will be sitting at an event, take a pillow so you can be as comfortable as possible. If you will be doing some grocery shopping, take someone with you to push the cart and carry your items. Just because you feel like driving to your destination, you might not feel like driving home if you expend too much energy between the trips. You'll need to use caution and wisdom while out those first few times so you'll feel like driving yourself back home.
5. Don't rush it.
If you don't feel comfortable driving, don't drive. If you are too tired, mentally foggy, or in pain, you will be driving impaired which could impact your reaction times and makes you a danger to yourself and others. You'll need to feel comfortable physically and mentally before getting behind the wheel of an automobile as your life and the lives of others could be affected. Save driving for when you feel completely ready.
You can browse through the other HysterSisters Hysterectomy Recovery Articles to find more tips and valuable information for your hysterectomy recovery.
This content was written by staff of HysterSisters.com by non-medical professionals based on discussions, resources and input from other patients for the purpose of patient-to-patient support. Reprinted with permission: 5 Tips for Resuming Driving after Hysterectomy
Nejron Photo/Shutterstock.com