&nbsp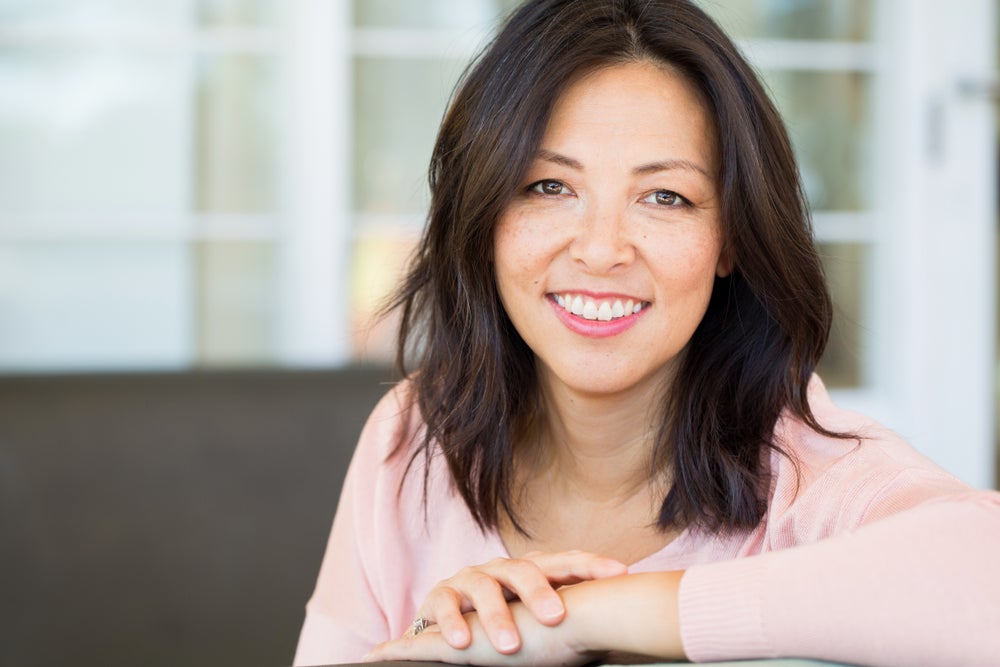 Vanessa's Abdominal Hysterectomy
Abdominal Hysterectomy
Age at Surgery 54
Location: NSW Australia
Here I was thinking that I was menopausal and settling into the 'other side' of my life when I had an unexpected period with very heavy bleeding after 12 months of no periods. The next month I had the same thing but even heavier and with lots of cramping. My friend suggested I go to see the Women's Health Centre. The wonderful doctor there sent me for immediate blood tests and a scan and booked me in to see a local Gynecologist. My scan showed abnormalities and so I was booked in for exploratory surgery and a D&C. The results of that surgery showed that I had pre-cancerous cells and Complex Endomdetrial Hyperplasia with atypia so I was immediately booked in for a total abdominal hysterectomy with bilateral salpingo-oophorectomy and cervix removal. It all happened very quickly and I had little time to think about what to expect after surgery.
I did not get a second opinion because I trusted that the Gynecologist knew what she was doing and had seen it all before.
I was booked into a private hospital and was completely cared for by the well trained and caring staff. A friend of mine is a surgical nurse and by coincidence was booked for my surgery, so to be able to see a familiar face and have somebody I knew in there with me helped. My surgery went well and I stayed in hospital for four days although I could have stayed longer if I had wanted to.
I was quite ill for a couple of days and had some vomiting which wasn't good after abdominal surgery. I have never faired well after anesthesia. After a couple of days and after they had taken out the pain block and the catheter I started to get out of bed and take a few steps to the bathroom. The next day I was tentatively walking the hallways trying to regain my strength.
I left hospital as soon as possible because there was a rather awful man in the room across the hall from me and he was loud and obnoxious. (He kept ringing the nurses station with his mobile phone to complain about his food or his medication or whatever was irking him at that particular moment.) I was glad to get home to my own bed.
My parents had decided that they would come and stay for three weeks to help my husband look after me, so as you can imagine, I didn't lift a finger for that whole time. How lucky am I?
I spent that time resting in bed or on the lounge and I felt I was healing well. My mother had me up and walking around the house everyday for as long as I could and after a week or so had me walking up the street. No slacking off when she's on shift.
My incision healed exceptionally well and I was able to take the bandage off after a week. I was taking pain meds for only a short time as once again, my mother became involved and encouraged me to get off them quickly. I took them only when needed from about day four at home.
At six weeks, I had my check-up with the Gynecologist and after an internal examination was told that I was completely healed and to get on with my life. Sexual intercourse could be resumed and I could lift heavy objects again. The trouble was, sex hurt – a LOT and I do believe my doctor was mistaken in telling me that I was back to normal. Sex still hurts and I am now eight and a half months post op.
Since the operation, I have realised that there is a 'new normal' in regard to my body. My body shape has changed, I have regular muscle spasms in my abdomen and sex is not something that I desire or enjoy which is a shame as my husband and I had enjoyed a healthy and enjoyable sex life pre-operation.
During penetration there is a dull pain when a certain spot is hit. I assume that it is the stitched area although this should be well and truly healed by now. I can't get past the idea that my cervix, tubes and uterus are gone and my vagina is just a closed off tube. I seem to have no enjoyable feeling in my vagina and it's just one of those things where I now just want it over and done with. My husband is a caring man and understands but it doesn't make it any easier for me.
I wasn't told about the possible destruction of my sex life nor about the muscle spasms or the dull feeling I get when touching any area from my belly button down to my pubis area. Fair enough I understand there was a lot of work done and it will take time to get some sensation back in that area but for now, I don't like to be touched there at all.
Having a hysterectomy is a life changing experience. Those changes will depend on your age, the reasons you are having the operation and to what point you suffered prior to the operation.
Each person is so different in their recovery that I would be hesitant to express any opinion or advice for others. You just have to do the best with whatever happens and you have to get used to a whole new normal.