&nbsp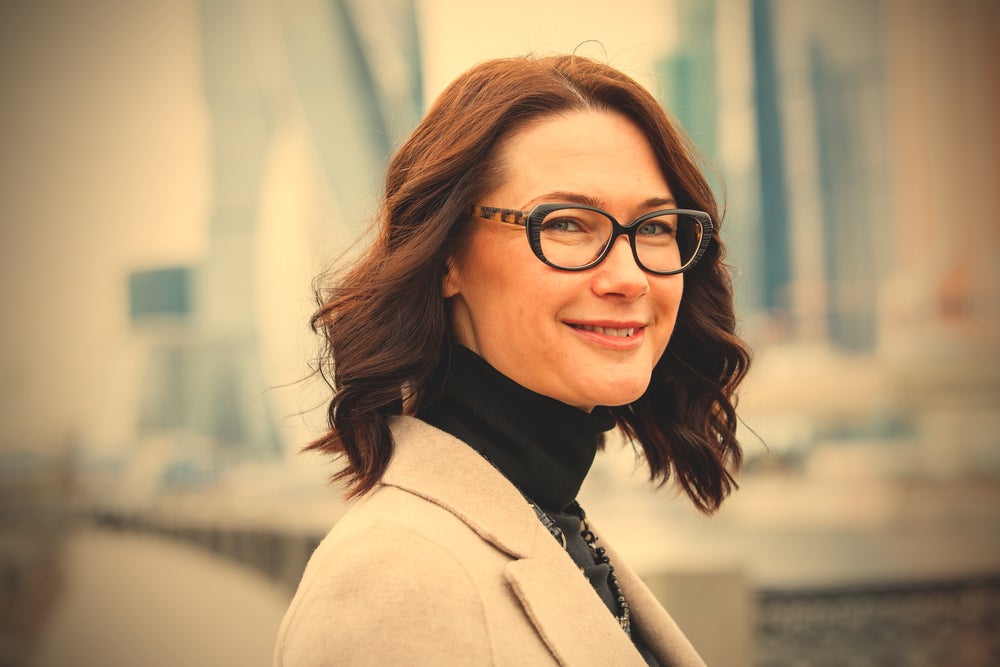 Maggie's Vaginal Hysterectomy
Vaginal Hysterectomy
Age at Surgery 40
Location: Brodeaux, France
I chose hysterectomy when diagnosed with stage 0 cervical cancer. After sketchy PAP results, a punch biopsy revealed squamous cells, and then glandular cells were found 3 mm from the edge of my cone biopsy.
My gynecologist recommended hysterectomy but left open the option of a second cone biopsy followed by close screening if I was not ready to let go of the possibility of having another child. I am divorced with two children, ages 11 and 14. After some very difficult years, I still sometimes hoped I might have another child if and when the conditions were right.
I sought a second opinion from the surgeon who had performed the cone biopsy (she took the same stance as my gynecologist), then a third opinion from a cancerologist, who felt that this was a clear case for hysterectomy. In his opinion, a second cone biopsy would leave scarring that could make cellular changes difficult to monitor, or even unwittingly spread cancer cells if there ended up being more in the area.
As I worked on letting go of the idea of another baby, I found out that my children's father had some serious health issues of his own. That sealed it for me. Being healthy and present for the daughters I have, hopefully long into their lives, became my number one priority. Hysterectomy it was!
Once I had made the decision, I wanted to make sure I was in the best possible hands. The quickest possible recovery was important to me, so that I wouldn't miss out on summer plans with my children. I ended up going with a specialized surgeon who came highly recommended. It was slightly more expensive and a lot of paperwork to switch, but I am glad I did. He performed a vaginal hysterectomy under general anesthesia, removing the cervix, uterus and fallopian tubes. I kept my ovaries. The operation went well and I was off the drip and up and around after 36 hours. I was released from hospital 3 days post-op (a day earlier than expected). I did not need much pain medication and stopped taking any at all 5 days post-op.
I had arranged for my children to stay with their father for two full weeks, and as much as I missed them, I think that was key to my smooth recovery. I built up to slow 45 minute walks within a week. I drank lots of fluids and ate prunes to avoid constipation (which would not have been fun). I ate lots of grains and fresh fruits and veggies and avoided meat and dairy. Most of all, I took each day as it came, resting a lot, easing back into work, errands, driving, and the usual routine over several weeks. I did not have a post-op checkup. I checked in with the hospital by telephone and since I was not having any pain or issues, they told me to simply see my gynecologist two months post-op. They said I could resume driving and everyday activities at three weeks, and to wait two months before swimming or sexual activity.
I live overseas so had no family on hand to help me through this. I did as much cleaning and organizing beforehand as I could, and there was one person by my side to get groceries, cook, and keep me company the first weeks. That helped so much!
Three weeks post-op I took a trip with my daughters that had been planned for a long time. We traveled a few hours by train and did lots of sightseeing by foot. The following week we camped. I felt great and aside from a short nap each day was back to my usual level of activity. Staying out of the water during the hottest days of summer was the only real annoyance I experienced, but I was so glad to be able to enjoy the summer with my girls that I didn't mind too much.
To my immense relief, my results came back negative–no further cancer cells. I just had my checkup with the gynecologist and she said the incision has healed nicely, and that I don't need to come back until my annual checkup next year. I have been given a clean bill of health!
I'm very happy with my decision and feel incredibly lucky to have discovered the cancer at such an early and treatable stage. I am more committed to my health than before, and have improved my diet and exercise regime. I also make more of an effort to enjoy every day and not let myself get bogged down with work and stress.
It is so important to find the answers you need and doctors you trust! I am a single working mom with teenage daughters. My budget is always tight and I tend to put my children's needs first. However, this experience made me realize that to care for them best, I had to really care for myself. I spent the extra money and took time off work for multiple appointments, and to allow myself to fully recover in restful conditions. Thankfully, I do have good health care insurance, but as a freelancer, I had to take an extended leave without pay. To anyone in similar circumstances, it is not easy to juggle health and money issues, but putting health first, to the greatest extent that you can, will pay off in the long run.
Also, it is so important to grieve and process beforehand. Divorced with two kids at age 40, I was not on my way to having more children. But that doesn't mean it was easy to let go of my fertility. I even felt sentimental about not having periods anymore. I'm glad I took time to work through this beforehand. I consulted a Chinese doctor, and she did some massage work that helped me tap into those emotions. By the time I had the surgery, I had processed and was feeling excited about the years ahead, without periods and babies in the picture. I didn't experience depression or extreme sadness afterwards, and could focus my energy on healing.
My best practical tips: eat lightly a day or two before, drink lots of fluids and avoid foods that tend to clog you up (meat and dairy for me). Do walk as soon and as much as you can, every day, as you heal. Don't lift, strain, or over-exert yourself. Do take this as an opportunity to rest and indulge in small pleasures and self-care.