&nbsp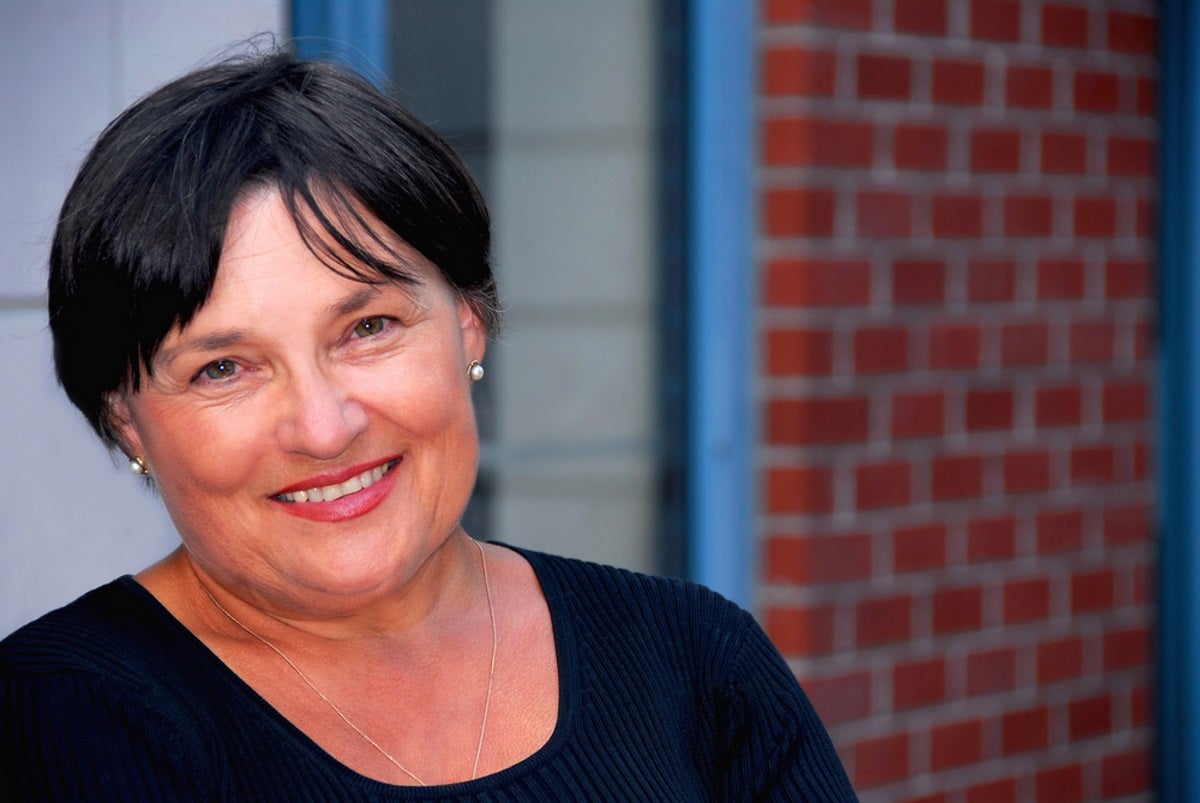 Anne's Hysterectomy Story
Type of Hysterectomy: Laparoscopically Assisted Vaginal Hysterectomy (LAVH)
Age at Hysterectomy: 62
Location: NYC
"It's what 'we' thought it was," said my new gynecologist as she picked up the phone, when I called for my test results. Endometrial cancer, most likely grade 1a. I'm 62, post-menopausal, and I'd had a few episodes of 'spotting' during the year prior. The last episode was more like a short period, and I knew I could no longer put off going to my gynecologist. I had already been seen by a urologist, as I have a prolapse as well, and prior to doing a cystoscopy, I had to have an abdominal / pelvic CT scan. (It was thought that my frequent UTIs might be to blame for the spotting.) My urologist told me that I 'should see a gynecologist, as he gave me a copy of my CT scan report. All I could see on the two, single-spaced pages were the words, "rule out malignancy." There were other words, too, pointing to a possible cancer diagnosis due to the thickness of my uterine lining (9″). .
Getting an endometrial biopsy was very difficult, due to my prolapse, but my intrepid gyno struggled with it, until she pulled a good sized sample. She left the room, and when she came back in, she didn't mince words. "I want to mentally prepare you," she said ominously. "I think you have cancer." She sent me to an oncologist / surgeon, in the same building, all part of a 'major NYC hospital.'
I was terrified at this point, and my sister agreed to come in from out-of-state, to go to the doctor with me. My husband joined us, and soon I was sitting on the oncologist's table, with my legal pad and the many questions I had written on it, on my lap. I fired away as if doing a cross-examination, but Dr. "X" kept his cool. He answered my questions calmly and he made us feel hopeful about the outcome, as I was tentatively diagnosed as having a grade 1 cancer. I did not seek out another opinion, as I felt comfortable with Dr. 'X.' My sister and husband also liked him, and both were reassured by his calm demeanor and obvious expertise.
I decided to wait until after I had surgery to see if any further treatment would be needed, before seeking other opinions. As for exploring treatments, it was a 'no-brainer.' I was 62, I had cancer, and it had to come out. I explored the different hysterectomy options, and I was pleased to find out they could remove everything (uterus, tubes, ovaries) vaginally. I spent hours' online, doing lots of research. And I found this site, which helped me address my fears and gave me support when I needed it most..
When I went to the gyno's office, the receptionist told me that this "wasn't your mother's hysterectomy.' Despite pleading with my surgeon to let me have 'regional anesthesia, as I am scared of being put under, he said no, given that I was having the procedure done laparascopically. I was more afraid of this than of the fact that I had cancer.
When the day of my surgery came, I rose at about 6 a.m. in order to be at the hospital by 7. After being handed a bundle of surgical wear (gown, booties, and pants ? in a cute gym bag with the hospital logo on it), and I had dressed, I was taken to the pre-op area. Lots of folks came in – nurses, a few residents, my husband, the surgeon and anesthesiologist. It was surreal, sitting on this gurney, braceleted, gowned, and finally, hair-covered, with what looked like a flimsy shower cap. And then the anesthesiologist, whom I hadn't met, came in. And he was an 'angel.' He explained things to me, and we chatted. I felt at ease. Then he whipped out this paper with about 10 statements on it, with places for me to initial each. Being a lawyer, I was used to legalese, so I took the clipboard, and then stopped, as I read it. There were some waivers to sign, as well as a couple that specifically stated that as I was (am) 'obese,' I understood that the procedure could end in death, etc.I looked at him, and did not want to sign it. But I had to, so I did.
A group of us patients followed a nurse up to the OR, shuffling along in our booties, and holding our gowns closed. I walked in and made some wisecrack, I don't recall what I said, but everyone was very professional, and in what can only be called choreography, in short order, I was having an IV inserted to begin the procedure of putting me to sleep. As the mask was coming down on my face, I looked at the resident to my left, and grabbed her by the scrubbs and said,"Don't leave me." She said she wouldn't. .
When I came to in recovery, the fun began. While I was not in major pain, I was pretty 'loopy' from all the anesthesia. I yelled that I had to PEE. The rather dour nurse on duty shoved a bed pan under my butt when I tried to get up to go to the bathroom. "No, no," she said, pushing me back down on the bed. My pressure nosedived. I tried it one more time, with the same result. Finally, a tall, beefy guy came in, with a wheelchair, and as gentle as any of the nurses, helped me into it. In the Loo… Blessed, blessed Pee! The prolapse had hampered my ability to pee, and the surgeon had 'fixed' part of it. I was nearly in tears with relief.
My surgeon appeared, shortly, and said if I was feeling up to it, I could go home that day. I was somewhat shocked, although I'd heard scuttlebutt earlier about my insurance only covering 24 hours. I did not see how I could go home so soon after having had major surgery. But by the time I had done my stint in the day recovery area, I was so ready to go. My friend picked us up, and despite her driving gingerly, every pot-hole and imperfection in the streets made their presence known as we drove over them. Having listened to the day recovery nurse, I did fill my percocet scrip, but I only took Motrin. Soon, I was in my own bed, belatedly happy I chose to go home, feeling only minor pain. Soon, I was sound asleep.
Stamina was No. 1. I was extremely tired for a few weeks, and I couldn't lift anything like the jugs of water I usually toted home. My husband was there for me, doing all the heavy lifting, figuratively and literally. Compared to other stories I've read, recovery was fairly uneventful, some pains here and there, a couple of email consults with the oncologist's nurse…My final result was grade 1a, stage 1, so I took hope from that.
I was in the middle of a trial when I had surgery, and when I went back, a month later, it was still physically demanding. Luckily, I had folks to help me with my bag, and rides to the courthouse. I was also able to sit down until I felt strong enough to resume my place at the podium. (Questioning someone for 2 hours standing up was not in the cards.) Also, it was a challenge to accept and admit I'd had cancer. I asked my PC if I could say I 'had' cancer, and diplomatically, she said, you're a cancer survivor.
It was a special thrill, this January, when I met my oldest friends, who came into the City, for lunch. I wore my "Fight Like A Girl" shirt I had bought, and a twin to the one I sent one of my friends, who was recovering from breast cancer. At lunch, she gave me a shirt that said, "They all matter!" with many colored 'ribbons' on it. We just held each other, as we both had had surgery around the same time, and making this lunch was a goal for both of us.
I went back to work gradually, there was no big announcement saying I could start on x or y day. I still get tired occasionally, and it turns out I am sorely lacking in vitamin D. Since starting a high dose regimen, I feel better. I do what I can and sometimes have to tell myself that's good enough.
My health is better in that I (hopefully) am cancer free. I am trying to improve my diet and food choices, and am now seeing an integrative medicine specialist about the vitamin D. I'm also scheduled to meet with a nutritionist. So things are slowly getting better.
I am glad I had a hysterectomy. Given the cancer, it was not an 'option' for me not to have one. Going through it was somewhat 'scary,' but the people who helped me along the way made it doable.
If you are considering a hysterectomy, ask questions. Do your homework. Although I like to research online, if you don't, make sure to find sources of reliable information about it – this site has some great articles. Your doctor may have some handouts you can take with you. It is easy to feel intimidated by the swirl of white coats and scrubs and scenes right out of Grey's Anatomy.
Never mind. One of the hardest things I had to learn was to reach out to others for help. Take the time to identify what you need, and seek help from everyone you feel comfortable with telling about it. Try and take someone you trust with you to the doctor, as another set of eyes and ears. He or she can even take notes. If you need a seat on the bus or train, speak up – ask someone if you can sit down. New Yorkers are great about that. Probably the most important thing you can do for yourself, even though it's probably the last thing you want to do, is be your own advocate. Get Answers. And if you don't like the answers you get, follow up with more questions. Or seek help elsewhere. I went on Hystersisters just about daily. Do it. The women here are very supportive and there is solid information you can get as well. Put one foot in front of the other, square your shoulders, know your supports are behind you, and fight like a Girl. Good Health… Anne ("Anna")