&nbsp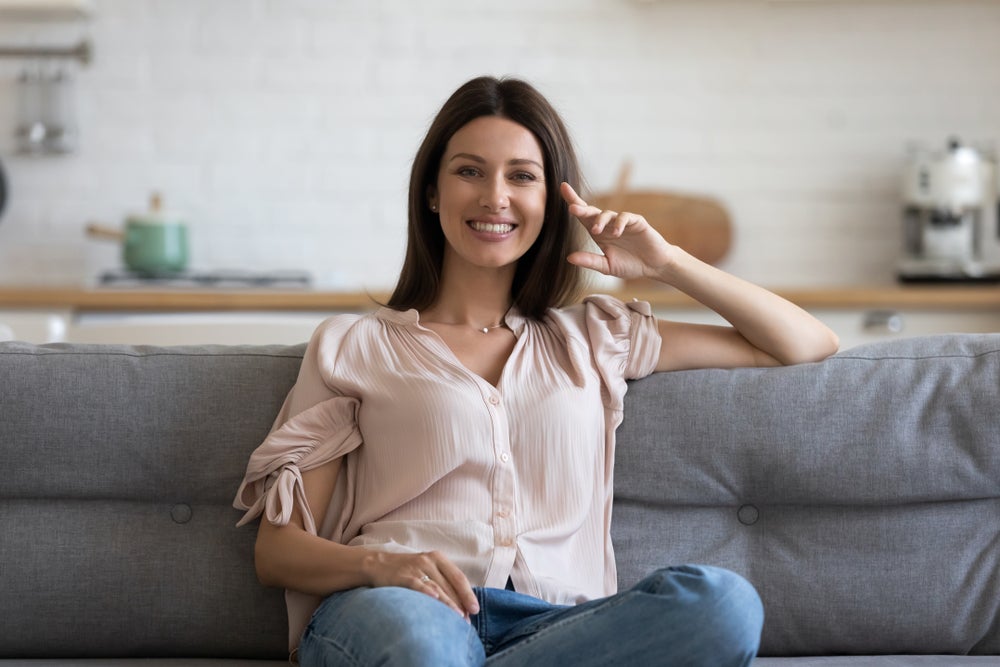 Jenn's Abdominal Hysterectomy
I have had symptomatic fibroids since I was 32 years old. However, because I worked in health care as an administrator and because I was single with no children, I delayed having the surgery. Last year, as an alternative to surgery, I chose to have the Uterine Arterial Embolization (UAE) in which they inject small particles into your left and right uterine arteries to shut off most of the blood supply to your uterus. At the time, my uterus was 800 grams. I was incredibly anemic, suffering from chronic low back pain, bleeding heavily and having abdominal spasms. However, because my issue is that I had just one large fibroid, the surgery didn't work. (It's more successful with smaller, multiple fibroids.)
After considerable thought, I made the decision in August that I was done. It's a personal decision and I would persuade anyone thinking about this to really search their heart. For me, the changes had been so gradual that when I looked at who I was a week prior and now, there was no difference. But when I looked at who I had been two or three years ago and now, there was a huge difference. I realized I wanted my energy back and I wanted to live a pain-free existence. I had also given up my fertility when I did the UAE, so I didn't have that issue anymore.
I went and saw my surgeon – a guy I know personally as a good surgeon – and scheduled the hyster, although we planned a Laparoscopic Supracervical Hysterectomy (LSH). I am very small framed and my uterus was still 650 grams, so he consented me for an abdominal as well. Well, they got in there and there wasn't enough room for the doc to see so they opened me up.
I ended up in the hospital two days and went back to work (I have a desk job) the Monday after the Wednesday hyster and stayed just a few hours. I'm allowed to drive around town and I worked a full day on Friday. So those of you out there thinking that it has to be a full six weeks at home after an abdominal, there is hope. I would just say that each person is an individual and what she needs to recover will vary widely. You can't judge yourself by how others respond. For me, I suffer from post-operative depression and anxiety as a result of anesthesia and the sooner I returned to my normal life, the healthier I would be.
The Hyster Sister board is probably the most helpful place you can be right now for so many reasons. First, you are going to hear the whole range of recovery stages and issues that can crop up. You'll get good advice – and most of all alleviation of fears – from those who have been there. Finally, you'll see that you're not alone. I'm one of those people who really can't share this with family or friends, but I seem to be able to express anything here. It's the warm welcome and the anonymity that seem to help me.
This is a hard, emotional decision. In the end, I didn't push myself. I woke up one morning and thought, I know the science of this thing (I'm infertile, it's slowly draining me and the likelihood that I'll go through menopause soon is unlikely) and I'm ready. At that point, I haven't had a regret. Remember, that this is your fertility and this is a huge surgery. If I have one piece of advice: be sure this is what you want. I had doctors tell me for years that I needed it, but they were willing to wait for me because they knew me and my situation. In that way, I'm lucky. Sometimes, you go to an OB/GYN and they think in terms of how best to fix your problem so they recommend the surgery. If you're not ready, ask what your options are. A good doc will support your decision, engage in their "watchful waiting" process and help you throughout the process.
Good luck!
fizkes/Shutterstock.com