&nbsp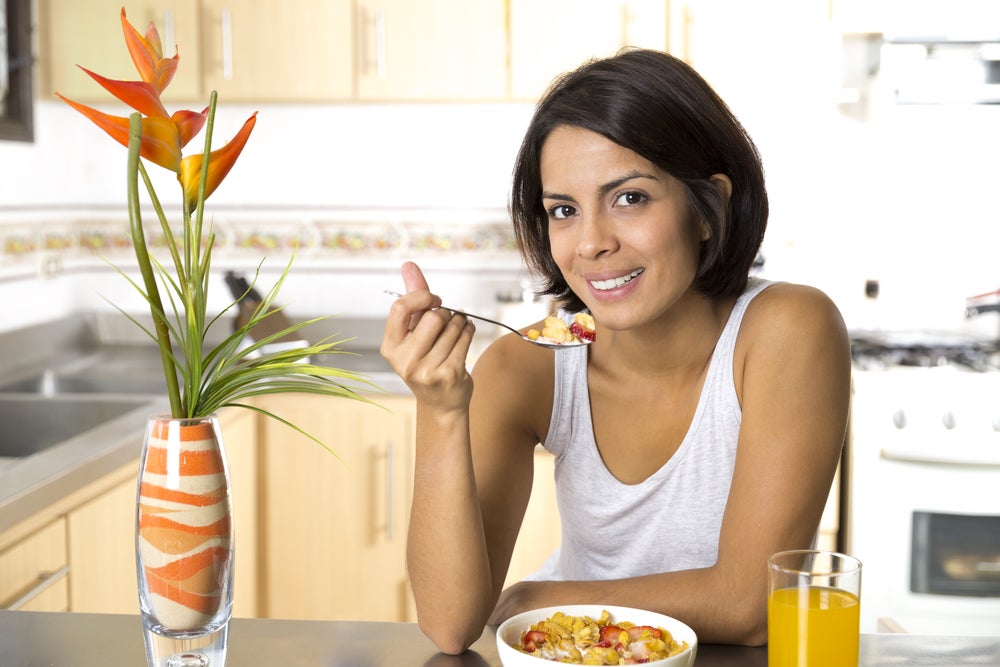 10 Snacks for Better Slumber During Menopause
In your house, it's not a wolf that howls at the moon. It's your stomach. The rising of the moon seems to bring on hunger pains that keep you from relaxing at the time you want to crawl into bed. You may already be tired enough from the symptoms of menopause, life circumstances, and all that goes along with aging, so you need some sleep.
A snack can ease your hunger pains, so you can go to bed satisfied. But it's a bit complicated. The right snack could ease those hunger pains and help you sleep, but the wrong snack, on the other hand, may initially satisfy your hunger yet keep you awake. Obviously, it's important to pick the right snack before bed.
When hunger pains hit in the evening, choose from some of these snacks when deciding what to eat. They can help ease your hunger and let you sleep.
Cereal and Milk
Turkey Sandwich
Fruit Smoothie
Fruit and Yogurt
Peanut or Almond Butter and Fruit
Peanut or Almond Butter and Whole Wheat Toast
Cheese and Crackers
Fruit and Cottage Cheese
Oatmeal and Fruit
Rice and Milk
When fixing your snacks, keep these tips in mind.
No matter how healthy, watch the portion sizes. Overeating at night can leave you with uncomfortable symptoms that may keep you awake.
Second, read labels so you can choose lower fat, healthier options.
While any fresh or frozen fruits can be good choices, cherries, kiwi, or bananas can be great options when sleep is a concern.
When choosing yogurt, pick a low-fat, fruit-free option. You can then add your own fresh or frozen fruit. Greek yogurt can also be a good choice as it's higher in protein and let's you feel full longer.
Breads, cereals, and crackers should be whole grain options, and milk and cheese should be low fat choices.
This content was written by staff of HysterSisters.com by non-medical professionals based on discussions, resources and input from other patients for the purpose of patient-to-patient support.  Reprinted with permission: 10 Snacks for Better Slumber During Menopause