&nbsp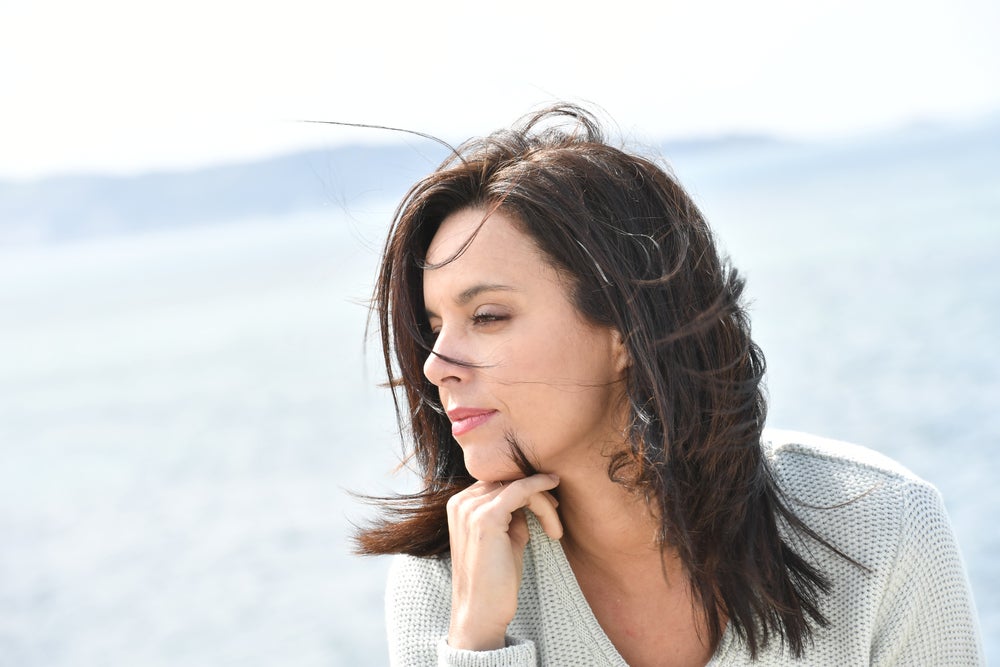 Samantha's Laparoscopic Hysterectomy
Laparoscopic Hysterectomy
Age at Surgery 44
Location: Idaho
I had a laparascope-assisted hysterectomy to get rid of cramps and a very irregular perioed. I had cramps so severe they made me vomit and have to stay home. My period was so irregular I carried baggies of feminine supplies everywhere I went. I kept my ovaries to prevent early menopause, figuring I could deal with the other PMDD symptoms if I didn't have physical pain to go with it. During surgery, the doctor identified endometriosis, which probably accounted for a lot of my pre-surgical symptoms.
I tried hormone pills, injections, RX pain relievers, fluoxetine, and plenty of OTC pain relief over about 20 years. Doctors kept saying my menses would get more regular and less painful as I aged, but it didn't, and I'd finally had it. I didn't get a second or third opinion from a gynecologist, but I did talk to my general practitioner. She suggested a uterine ablation, but I was more than a little freaked out about the potential side effects, and and the possibility that it wouldn't help.
I had an LAVH with ovaries left, and went under general anesthesia. The doctor said I could possibly go home the same day, but I ended up staying overnight one night. I was very uncomfortable, but that might have been due to the strange surroundings and bed. I had a hard time shaking the anesthesia, but once it wore off, I was alert enough to head home the next morning.
Important issues for me were maintaining my independence and being able to be home. I prepped my house quite a bit pre-surgery – putting important things up high and filling up dog food bins so I wouldn't have to lift or bend. I got a really good "grabber" and practiced picking things up with it ahead of time too.
I'd say my recovery wasn't particularly difficult. I didn't have any complications, but there were some ladies who seemed to have an easier time of it than I did. It's hard to compare discomfort and pain between different people. My biggest worry was intimacy with my partner. I was so worried that things wouldn't work very well, and due to his travel, we didn't get a chance to get together intimately until four months post-op. Everything works as well as it did before, and my period didn't show up to ruin our week together like it used to do.
I took the full six weeks to get a full release. I had the luxury of that much time off built up. I was released to drive after I was off my heavy pain meds – about one week. Driving was very uncomfortable, so I only took a couple trips, one of which was to a grocery store that actually brought my groceries out and put them in my car for me. Yay! My biggest challenge was to slow down and give it time to heal. I felt good enough to push it, and that is NOT a good idea at all. When they say to rest and recover, they mean it.
My health has been pretty good. It took a long time for the swelly-belly to go away – about three months. I'm still overweight, but that's less to do with the LAVH and more to do with other health issues. Overall, I'm very happy I had the surgery. I have very mild "periods" now – sore breasts, a little cramping from remaining endometriosis, and that's it. I'm not even horribly cranky anymore.
If this is an "elective" surgery, i.e. not a life-saving operation for whatever reason, make sure you do your research. You can't reverse this procedure. Personally, I was so happy to get rid of the horrible symptoms I was having that there was never any doubt. If you think you might be sorry later, find out if there are any other viable options for you, and journal why they don't work for you so you can look back at that later. Also prepare your space and helper network. I did most of my recovery on my own, and having the house ready was a huge help. I couldn't believe how much bending and reaching I normally do.