&nbsp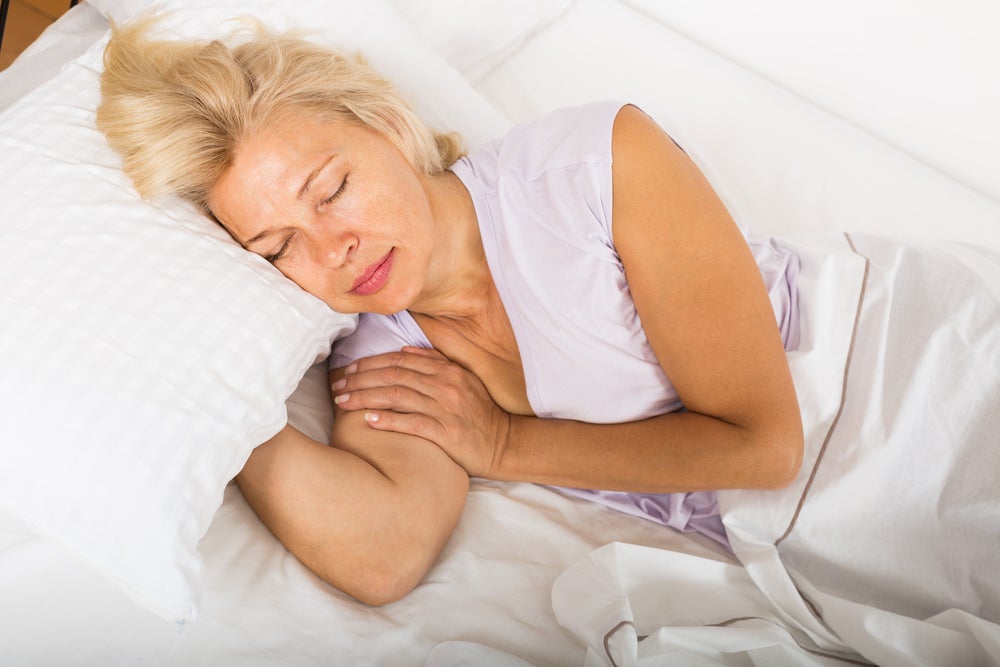 It's Not Just Hot Flashes. Menopause Can Disrupt Your Sleep
How does menopause affect sleep?
According to a recent report published by the Centers for Disease Control and Prevention (CDC), women who are going through menopausal transition are more likely to be sleep-deprived than premenopausal and postmenopausal women.
The report was based on data collected through the National Health Interview Survey (NHIS).
The NHIS is a multipurpose survey that covers a wide range of topics, including health behaviors, health conditions, and healthcare access and utilization.
The subset of data for this particular report was collected from nonpregnant women aged 40 to 59 years old.
"For this whole sample of women, 35 percent indicated that they slept less than seven hours on average in a 24-hour period," Anjel Vahratian, MPH, PhD, chief of data analysis at the CDC's National Center for Health Statistics, told Healthline.
"But that ranged from 32 percent in premenopausal women to 56 percent in perimenopausal women," she continued.
These findings have important implications for the health and well-being of women going through menopausal transition.
"It's an area for targeted health promotion because we know that sleep is a modifiable risk factor for diabetes and cardiovascular disease and a variety of other health issues," Vahratian said.
"So, it's something for women to consider as they age, that their sleep may change over time," she added. "They should be aware of it and consider how they might make adjustments based on their needs."
Read more from Healthline, by Heather Cruickshank, on It's Not Just Hot Flashes. Menopause Can Disrupt Your Sleep