&nbsp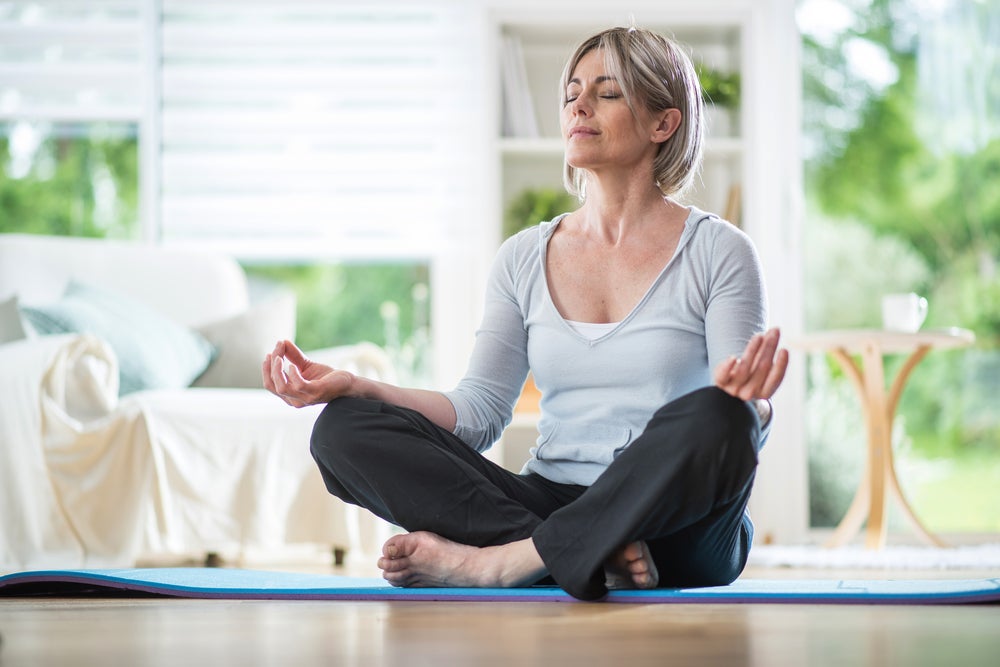 24 Tips for Treating Your Skin During Menopause
Despite drinking what feels like gallons of water every day, menopause may leave your skin dry and uncomfortable – especially on your face. You may become discouraged and frustrated as you find your regular skin care routine no longer works. Perhaps you're looking for some affordable suggestions to help your skin be moist and clean.
If so, your HysterSisters are here to help! They've walked this road before you and know the frustrations you're feeling and seeing in the mirror, so they're willing to share some tips. Here are some of the suggestions they've shared in the forums for fighting back and restoring your skin.
Tried and True Products Recommended by Your HysterSisters
Jergens All Purpose Face Cream – It removes make-up while keeping your face hydrated.
HSN Signature A Melt Down Cleansing Creme – Great texture and soothing properties.
Purity by Philosophy – Great cleanser for sensitive skin.
Castile Soap Bar – Use to cleanse the skin.
Aloe Vera Juice – Great as a toner.
Coconut Oil – Works wonders on face and neck.
Cetaphil – Very gentle and mild, and comes in both bar and liquid options.
Aveno Products – Especially the gentle, foaming face wash.
St. Ives Apricot Scrub – Use when experiencing break-outs.
Obagi – All products are great, and especially the gentle cleanser.
Ponds Cold Cream Cleanser – Cleanses and moisturizes your skin.
Neutrogena Skin Care Products – Choose the ones best for your skin concerns as some are harsher than others.
Burt's Bees Natural Acne Solutions Pore Refining Scrub – It's not harsh like many general face scrubs.
Burt's Bees Skin Nourishment Night Cream – Use after evening shower.
Vitamin C Serum – Choose the one that's best for your skin condition as some are stronger than others.
Supplements – One that is formulated for hair, skin, and nails.
Sisters' Extra Tips
Choose creamy formulas – These will hydrate your skin whereas gels and foams may strip away more moisture.
Cleanse your face each night – Sleeping in your make-up in not healthy for your skin and can lead to more dryness, breakouts, and wrinkles.
Change your make-up – Your skin changes with menopause, so your make-up choices may need to change, too. Look for products formulated for your current skin condition and create a make-up regime that works for how your skin is now – not what it was like 20 years ago.
Skip hot showers – As soothing as they can be, hot showers can dry out your skin even more.
Moisturize religiously – More than ever before, you need to be faithful about applying a moisturizer. Doing so while your skin is still damp can boost the hydration.
Be smart about the sun – Menopause may leave you with less natural protect from the sun's rays, so protect your skin out of doors – long sleeves, hat – and always wear sun screen with SPF 30+.
Don't Forget the Best Advice: Always Talk to Your Doctor
First stop, your doctor – She can review your diet, exercise routine, lifestyle, and medications to see if some simple changes could help your skin. She can also go over your general health to see if there are some underlying health conditions which could be contributing to your skin troubles. Finally, she can help you decide if using hormone replacement therapy (HRT) is right for you and would help with your skin.
See a dermatologist – This specialist could be a big help right now. After all, they are the experts when it comes to skin. A dermatologist could evaluate your skin, treat any concerning areas, and make recommendations for having healthy skin from head to toe.
This content was written by staff of HysterSisters.com by non-medical professionals based on discussions, resources and input from other patients for the purpose of patient-to-patient support. Reprinted with permission: 24 Tips for Treating Your Skin During Menopause