The Hysterectomy Association is a social enterprise set up by Linda Parkinson-Hardman in 1997, to provide impartial, timely and appropriate information to women who were facing a hysterectomy. The biggest concern that the majority of women have is that they haven't been given enough information to help them make an informed decision and unfortunately this position doesn't seem to be changing much.
Over the years, The Hysterectomy Association has changed beyond all expectation and it is now achieving what it hoped to in the early days, simply because use of the Internet has grown so incredibly over the last few years. We are a member of the NCVO (National Council for Voluntary Organisations) and are bound by their codes of conduct.
Linda Parkinson-Hardman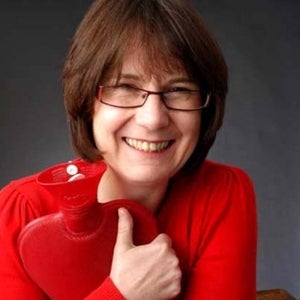 In 1994 Linda Parkinson-Hardman had a hysterectomy. She was supposed to be reasonably intelligent, but two years later realised how little she'd really understood about her body and the changes surgery would cause. A Master's degree research project provided the perfect opportunity to find out more about the information that women really needed and the rest, as they say, is history. The project set out to demonstrate how a new invention called 'the web' could be used to disseminate information to women; that 'project' evolved into The Hysterectomy Association and has been providing information and support to millions of women in the UK and beyond since 1997. You can visit it at Hysterectomy-association.org.uk and find out more about Linda on LinkedIn.