&nbsp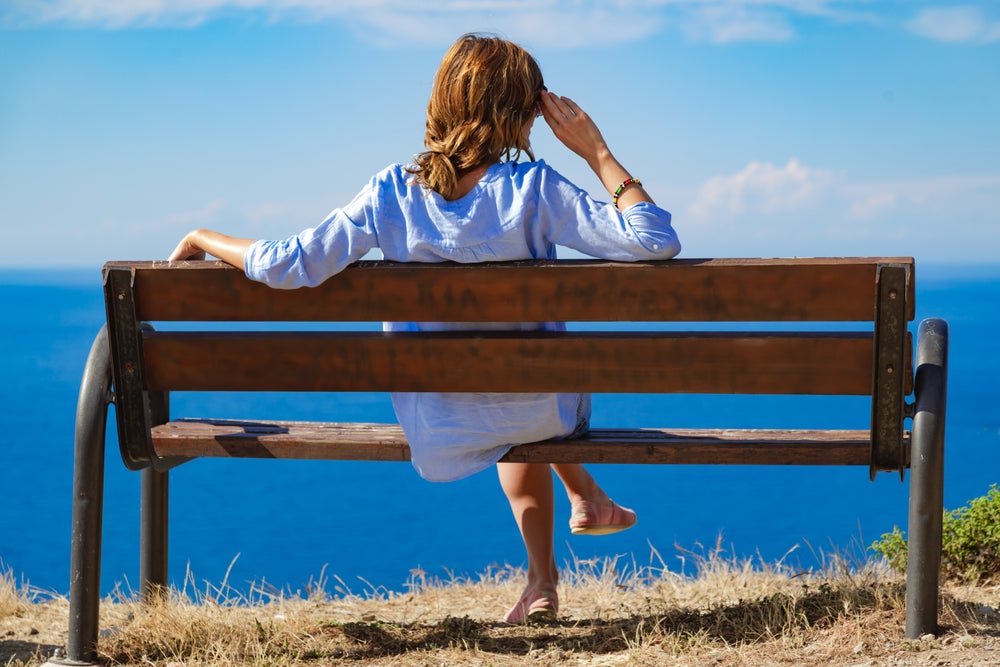 Sherry's Laparoscopic Hysterectomy
My mission to deal with heavy bleeding from a fibroid came to me rather quickly. In June 2004, I went in for my annual ob/gyn visit and commented that my last period in May was very heavy and lasted quite a long time. I was thinking it was because I was approaching menopause age, so wasn't worried about it. My doctor examined me and said I had a 12 week size uterus with a fibroid and suggested we do an ultrasound to confirm it so we could compare in future visits. Again, I wasn't concerned—-my mom had had fibroids with heavy bleeding that she dealt with thru watchful waiting. I'd do the same.
A few weeks later, my doctor calls to tell me that my ultrasound showed a thick uterine lining, 2 fibroids, and my uterus is 16-week size. She wanted to do a biopsy to rule out pre-cancer. Okay, I'm not worried—–another routine test. I was having another period though that seemed even heavier. My biopsy appointment is set for July 8, my 47th birthday. I'm still having my June period on the day of my appointment and tell the doctor that the bleeding is slowing down. The doctor says that will make the biopsy easier on me. As she starts the biopsy, she says in a surprised voice, "This is slowing down?" When the biopsy is over, she tells me that the bleeding is abnormally heavy and that I need to start considering my options. I listen to this and the rest in a daze. This can't be happening. I was fine up until May—–this can't be happening. Slowly it dawns on me that I need to research this and come to grips with it.
I research and deal with increasingly heavier bleeding thru July and into August. Finally at the end of August, I tearfully call my docter and agree to have a 3 month Lupron shot to stop the bleeding and hopefully shrink my fibroid. She agrees on the condition that I set up an appointment for a surgical consult with her partner. (She not longer does surgery.) I know she's right and have an appointment made for mid-September.
I use the next couple of weeks to research my surgical options. (I had ruled out UAE as an option for me.) My mission: keep cervix and ovaries. Bad news, this doctor wants to do a TAH. But I give her credit; she listens to me and respects my wishes. She refers me to another doctor she went through residency with that does LSH, but his practice is an hour's drive from me. That's okay— I'm thrilled. I know from my research that there aren't that many doctors skilled in that procedure. I'm able to get an appointment with him in mid-October.
I meet him and trust him immediately. He was wonderful in explaining the whole procedure. And good news, the Lupron has shrunk my fibroids and my uterus is 10-12 week size. In November, I get my surgery date—Dec. 7th.
I went to the hospital that morning checked in at 8:30 and surgery at 10:30. He comes in and asks if I'm ready. I'm as ready as I'll ever be. He smiles and says it's okay to be nervous, but he'll take good care of me. I believe him. Kiss DH good-bye and the last thing I remember are the doors to the operating room. I wake up from surgery with some pain which is quickly taken care of once I manage to make my voice work. Apparently, I took about 2 hours to wake up to that point. I'm immediately off to my room with my DH at my side. The next day I'm sent home with some minor complications. That requires a visit to the doctor's office on the 10th and an ER visit for some tests on the 11th just to make sure it's not a serious problem. Though my doctor isn't on call during this time, he's the one that takes care of everything. Makes sure that he gets the test results and calls me after I get back from the ER late Saturday night just to reassure me that everything is indeed fine and apologizes for having me go through it all. If I have any futher concerns, call him. I really, really like this guy!! Why can't all doctors be like him??
Though my journey was short compared to many sisters here, it was a very emotional and trying journey for me. I've been blessed with good health and it was difficult to accept making such a life altering decision that quickly. But I believe I accomplished my mission: to accept it and make the best decision I could for myself. I wish my fellow sisters the best in their journeys—short or long.
True Touch Lifestyle/Shutterstock.com