&nbsp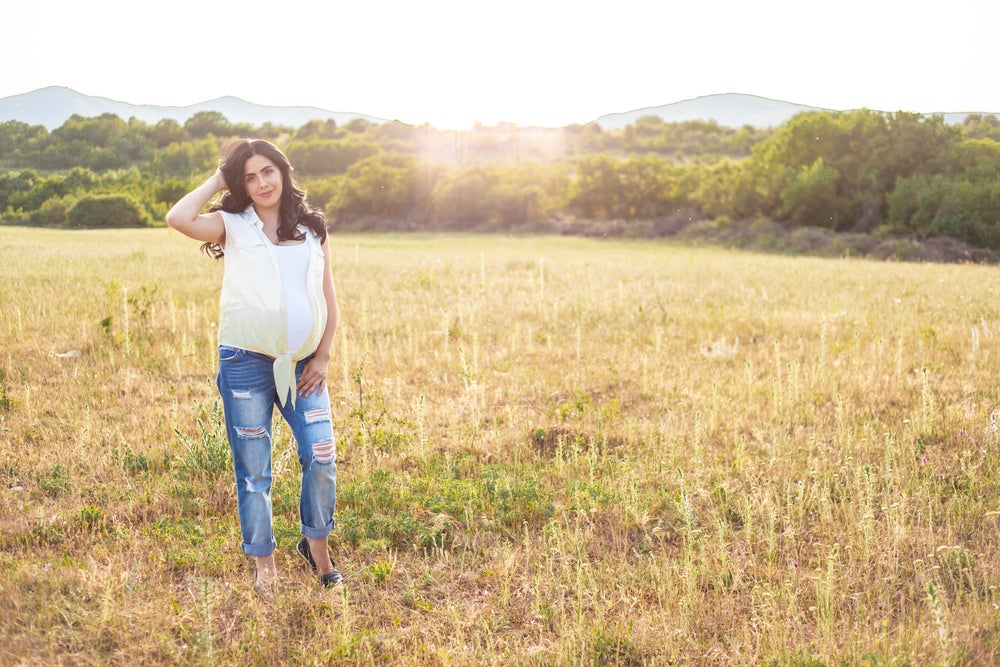 Ashlee's Abdominal Hysterectomy
Abdominal Hysterectomy
Age at Surgery 28
Location: Oklahoma City/Oklahoma/United States
I had a hysterectomy because of endometriosis. I had stage 4 about 4 years ago and had laparoscopic surgery to remove the lesions. They had to remove one of my Fallopian tubes because the endometriosis had made it to where it couldn't function. After that, I was fine for about a year, then developed stabbing pains and cramping and blood in my stool. I got a colonoscopy done as well as an endoscopy before my hysterectomy because I'd experienced nausea and vomiting as well and they wanted to make sure the blood in my stool wasn't caused by something else. They found gastric metaplasia and some hemorrhoids. Once that was done, my surgeon talked to me about my options for the hysterectomy. We wanted to keep my ovaries if we could but if not, she would remove them. We didn't get a second opinion because we'd talked about the possibility of a hysterectomy with my OBGYN before.
On the day of surgery, I had to go in alone because of the pandemic, which was terrifying. I prayed a lot and texted my family up until it was time to do the surgery. They used general anesthesia for the surgery. When the surgeon went in, she said it was stage 4 again. All of my organs were stuck together and they didn't even realize what my other Fallopian tube was until they got it apart. Apparently the scar tissue was so thick that they couldn't even cut it with surgical scissors. The lesions had destroyed my ovaries so they couldn't save them and had nearly gone into my colon. They ended up performing a radical hysterectomy in the end and taking out 5 inches of my small intestines. After all of that was done, I ended up staying in the hospital for 11 days. I was nauseous and vomiting a lot. They also kept monitoring my heart and doings EKGs because my heart rate was so high. I knew my heart rate was high because I could barely keep anything down. I was on a liquid diet for most of my stay. I missed Christmas and New Years with my family which was very hard. I ended up having to stay longer because of the vomiting. They did a CT scan to see why I might be getting so sick and saw that I had a leak that was filling up the empty space where my uterus had been. They put a Jackson-Pratt drain in to drain the blood that was leaking and I was finally allowed to go home.
Recovery has been difficult. Getting through the antibiotics was the worst part probably. I never do well with antibiotics because they always make me so sick. My muscles were very weak from bedrest, but I began to walk a little further everyday and began getting stronger. My colon was asleep for a week or two after surgery so I was able to eat, but had a lot of constipation. Laxatives helped and eating bland foods like mashed potatoes and toast helped ease my stomach. I tried to eat higher fiber foods when I could. I had my Jackson-Pratt drain removed two weeks after it was put in. I went to my surgeon every two weeks after my surgery to check my progress. Four weeks after my surgery, my surgeon gave me the okay to resume normal activities.
Since my hysterectomy, I've had mixed feelings. I am glad I had it because my surgeon had told us afterwards that I wouldn't have been able to have kids. She reassured me even further when she told us she really felt like we'd made the best decision. It's been 8 weeks now since the hysterectomy and I am able to go on walks, do yoga and lift weights. I've experienced a lot of depression throughout this whole ordeal, but hopefully that will improve with time. My main concern right now is I'm still experiencing stomach pain after eating. I don't know if that's normal or not, but it's the only thing that seems to not be getting better.
The best advice I could give another women considering a hysterectomy would be to pray for guidance and talk with your doctor about all of your options before deciding. We had tried everything else to help my pain and it wasn't getting any better, so I got to the point where we felt like a hysterectomy was my only option. Find other women around you who have had a hysterectomy already. You'd be surprised how many women have already had one. I also recommend finding a therapist to talk to after surgery. You might experience a sense of loss and have difficulty with regulating your hormones afterwards. A therapist can be a good asset to talk you through anything you may deal with after surgery.
Veronika Zelenina/Shutterstock.com