&nbsp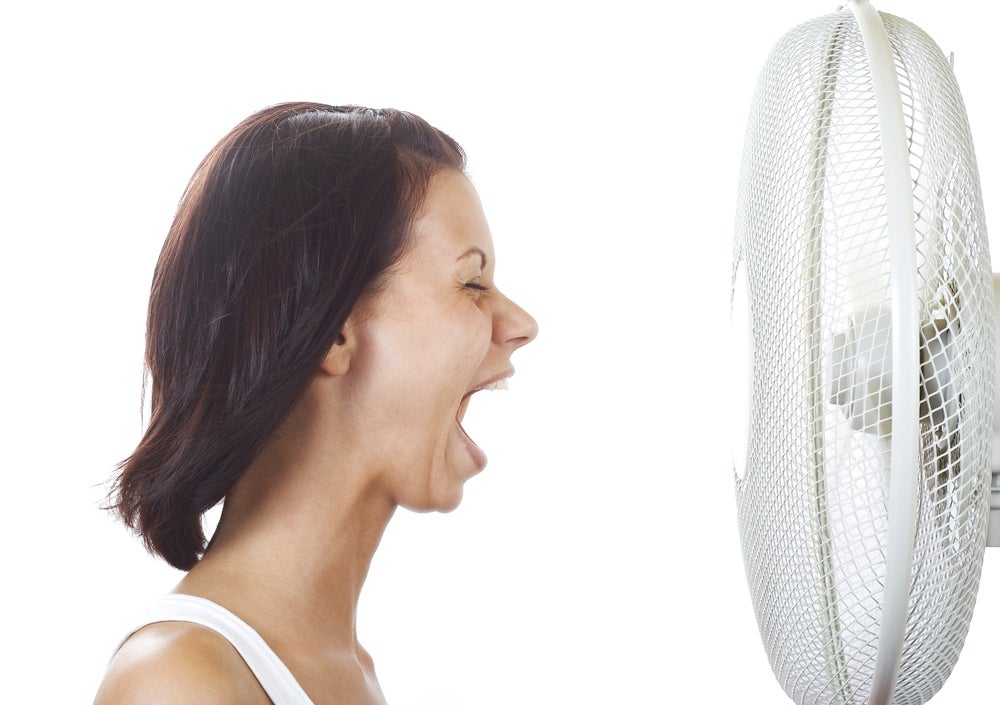 Hot Flashes | Home Remedies
If you are struggling with hot flashes, you are not alone. Your HysterSisters have been there and they now have some help for you.
Based on their experiences, they have created this short list of suggestions. If you don't find something on the list that works for you, don't give up. There are many more options out there. Just keep looking until you discover what works best for you.
HysterSisters' Hot Flash Home Remedies
My favorite recollection is the time I put on my hot pink flip-flops and stood outside in six inches of snow to cool off.
I remember sticking my head in the freezer in the early days. Yes, I opened the door, found an empty spot and stuck my head in there. It felt soooo good.
One of the things that helped me was dressing in layers. This way I could shed some clothing when I got too hot.
I bought a small battery operated mini fan to keep in my purse. That little fan was a life saver.
For the night sweats, I slept in a light cotton t-shirt. I had a fan blowing by the bed and kept some ice water nearby. If I woke up and was soaked, I did not hesitate to get up and change underwear and t-shirts. A fresh set of "dry" clothing does help.
I sleep on damp towels when I am miserable!
I've wrapped my head in a damp towel.
I got the Chillow from the HysterSisters Store. It's been a life saver!
I've taken my cotton t-shirts, added water and worn them to stay cool. This is always at my own house. My boss wouldn't like it in the office!
I like those cooling scarves you tie around your neck.
I am keeping a symptom diary because there may be a connection with certain foods. Helps me know what might be better to avoid.
Hot spicy foods and alcohol are triggers for me. I have to avoid them.
I keep bottled water with me at all times. If I'm not thirsty, I've been known to pour some water down my shirt if necessary!
The HysterSisters Store has a number of products to help you in stay cool during this part of your menopause journey. Try our Hot Girls Pearl Necklace or Bracelet!
This content was written by staff of HysterSisters.com by non-medical professionals based on discussions, resources and input from other patients for the purpose of patient-to-patient support. Reprinted with permission: Hot Flashes | Home Remedies