&nbsp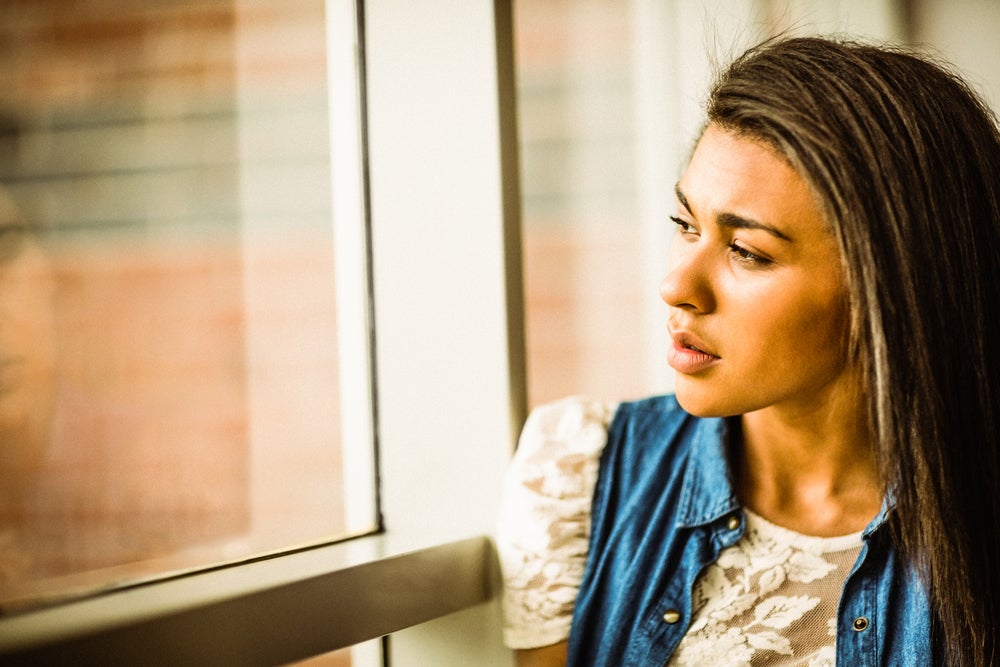 Lexi's Abdominal Hysterectomy
Abdominal Hysterectomy
Age at Surgery 38
Location: Michigan
I was first diagnosed with fibroids in 2007 when I was trying to get pregnant with my first child. After many failed attempts to get pregnant and keep the pregnancy my infertility specialist suggested surgery to remove the fibroids along with some endometriosis. The surgery was scheduled as laparoscopic but soon after the surgeons started they converted to a myomectomy. I spent 2 nights in the hospital and had a slow but uncomplicated recovery.
Soon after I was pregnant with my daughter (born in 2009 via c-section) followed by my son in (2011 also a c-section). after my son was born and my periods returned they became heavier and heavier. I went from using super tampons to super plus, to ultra tampons with a full pad as well because the tampon wouldn't hold for more than 30 minutes. After describing my periods to my gyn she ordered bloodwork and an u/s. I was extremely anemic and had a very large fibroid. My gyn suggested a hysterectomy and I refused and said I would deal with the symptoms. They progressively grew worse over time until the fibrous was physically protruding from my uterus when I laid flat on my back. It became extremely uncomfortable but I was terrified of having a hysterectomy. I met with 3 different gyns over a years time and everyone recommended a hysterectomy for my situation. I finally made an appointment with 2 doctors from the same practice (they told me it was a 2 surgeon procedure) for surgery in December 2015. I knew going into the surgery it would be an abdominal hysterectomy. I felt comfortable and confident with the doctors but scated of the actual surgery.
I was scheduled for a Monday afternoon and on the day of survey was told I'd probably get to go home on Friday. I laughed and told them it was 2 weeks before Christmas and there was no way I was going to spend that long in the hospital. The surgery went well and was just under 2 hours.
When I woke up in recovery the first thing I told the recovery room nurse was that I could feel that the fibroid was gone and I was so thankful to be able to lay on my back with all that pressure! That was quickly followed up by asking for more pain meds and ice packs because I was burning up! My doctors removed my uterus and cervix, along with the fibroid for a total weight of 2.6 lbs! They were able to save both my ovaries which was my biggest fear, waking up without either of my ovaries.
I kept my word and my hospital stay was short. I had wonderful and encouraging nurses and I was up and walking Tuesday morning, got off the IV meds as soon as they allowed me and thankfully was able to have a bowl movement Tuesday night. I only experienced some mild post op spotting the day after surgery. I was released from the hospital Wednesday afternoon.
My recovery at home was just what I needed and while there were a few bumps in the road I was just thankful to be home. I stopped the Narco that I was prescribed a few days after I got home and just used the Motrin 600 when necessary. About a week after surgery I did go back to the doctors because I had a golf ball sized hematoma along my incision. It was starting to become infected so I was prescribed antibiotics that helped right away. Both of my kids got sick which made things stressful and despite helping to take care of them I managed to avoid all of their illnesses (stomach flu, strep throat, and bronchitis). I lost about 10lbs in the weeks that followed from not having much of an appetite which was concerning (I went into surgery weighing 114). My appetite slowly improved over the next month and my weight is a key to normal now. Since I had 3 previous abdominal surgeries I had an idea of what to expect when it came to recovery and knew their was a light at the end of the recovery tunnel and I'd feel "normal" again.
As soon as I got home from the hospital I went straight to sleeping in my bed. It helped to have lots of pillows because I'm a side sleeper. I started walking on the treadmill daily at 2 weeks post op. My husband went back to his normal travel schedule for work when I was 2.5 weeks post op. At that time I was on my own with my kids (4 and 6 years old). I was back to driving them to school, to extra curricular activities, church, grocery shopping, etc. I had to take everything slower than usual and I was in bed by 8:30 every evening but it was manageable. I slowly returned to the gym between 6-8 weeks post op. It felt amazing to work out without a giant fibroid getting in the way. I physically feel SO much better! I wasn't cleared for sex until 11 weeks post op, and it was well worth the wait. Everything worked as it should, I've had no problems with orgasms or being lubricated, and I don't have a giant fibroid it the way! Plus my husband is thrilled that we don't have to take a week off every month for my period! We also took a family vacation to the Carribean at 12 weeks post op, I was able to swim, kayak, hike, and get a much needed massage all without the worry of my period!
I feel 100x better and I'm so thankful I found the courage to finally have the hysterectomy. I'm currently 8 months post op and I still wake up every morning thankfully that all the weight and pressure of that fibroid is gone. Since I still have my ovaries I can often times feel when I ovulate. I still get sore/tender breasts after I ovulate, and I still get night sweats in the day or two leading up to when my cycle would start, I also experience bloating at that time too. So my body is working the same as it always did without the massive blood loss and I'm no longer anemic so I have much more energy which overall makes me happier.
My advice to others considering a hysterectomy is to do as much research as possible. Get as many opinions as you need in order to feel comfortable with your decision. Express all of your fears and concerns with your doctor prior to surgery to help ease your mind. Do whatever you can to be as healthy as possibly prior to surgery. I think that played a big role in my recovery.